Today is International Volunteers Day - a day organised by United Nations as "an opportunity for us all to promote volunteerism, encourage governments to support volunteer efforts and recognize volunteer contributions to the achievement of the Sustainable Development Goals (SDGs) at local, national and international levels."
Volunteering is a great way to help you grow and develop in both your personal and professional life. There are so many personal and professional benefits to volunteering, here's our top five!
Gain valuable skills & experience
Volunteering can provide you with all kinds of transferable skills that can help you in your day to day life and business and you might even receive some valuable training. For example, a structured volunteer programme with training can expose you to skills such as communication, line management, teamwork and using your initiative. Volunteering can be a great platform to widen your social and business networking circle too
Meet new people

Volunteering is diverse; you can come across a mix of people who vary in age, culture, and background. Meeting new people is a great way to broaden your outlook on the world which will help you in the workplace, where the ability to work in a team with a range of people is key.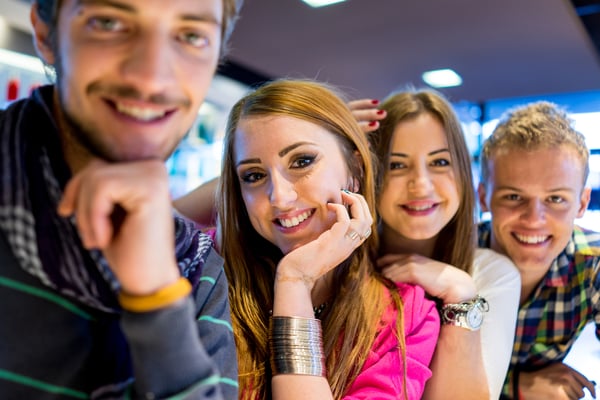 Boost your employability
The resume coach says that employers look favourably on applicants who have volunteering experience. It demonstrates determination, empathy and drive – all skills employers love! So, if you're in-between work, a student looking for some extra cash or a fresh graduate looking for a job, volunteering can give you that something extra and help you stand out.
Gain qualifications
Students – if you're still in school, college or university make sure you check out what certificates and awards are available for volunteering. Often times they offer some form of scheme or programme to encourage students to volunteer as they know how important it is.
Take risks
You want to enter a sector you have 0 experience in, how'd you start? Volunteer! There are hundreds of volunteer opportunities, from sports coaching, fundraising and telesales. Volunteering can give you a taste of the industry you'd like to go into and help you improve the skills you want to develop. Online services such as do-it.org.uk can help you find the right opportunity for you!
Are you looking for an office, studio, or commercial space in Milton Keynes or Bletchley? Click the button below to find out how Bucks Biz could help your business.