Are you coming to our Family Fun Day next Saturday? It's being held right here at Interchange House, between 11am and 4pm and is open for anyone to attend - not just Bucks Biz residents and customers. We've got lots of fun activities planned, including:
• LIVE Music from local Artists & Bands brought to you by The Instrument Factory
• Inflatables for the kids to let off some steam
• Food to tingle those taste buds
• Inspirational business owners from our local community showcasing what they do
FREE Parking available on-site
Newport Pagnell's Mayor will be attending, and there will be an after-party in MK Sports Bar.
Natalie Muskat from Bucks Biz explains "The Family Fun Day is a brilliant chance to get to know our neighbours at Bucks Biz, and also to bring us and the high street together. Hopefully, we can showcase our businesses to Newport Pagnell residents, which will bring PR and advertising opportunities to our resident businesses. We are very lucky to have lots of amazing businesses in our business centres and we want as many people as possible to know about them."
In addition to raising the profile of our businesses, the fun day will raise funds for local charities Willen Hospice and Sports Traider.
For further info on the day, to book a table, or to donate a raffle prize, please email Natalie at: community@bucks-biz.co.uk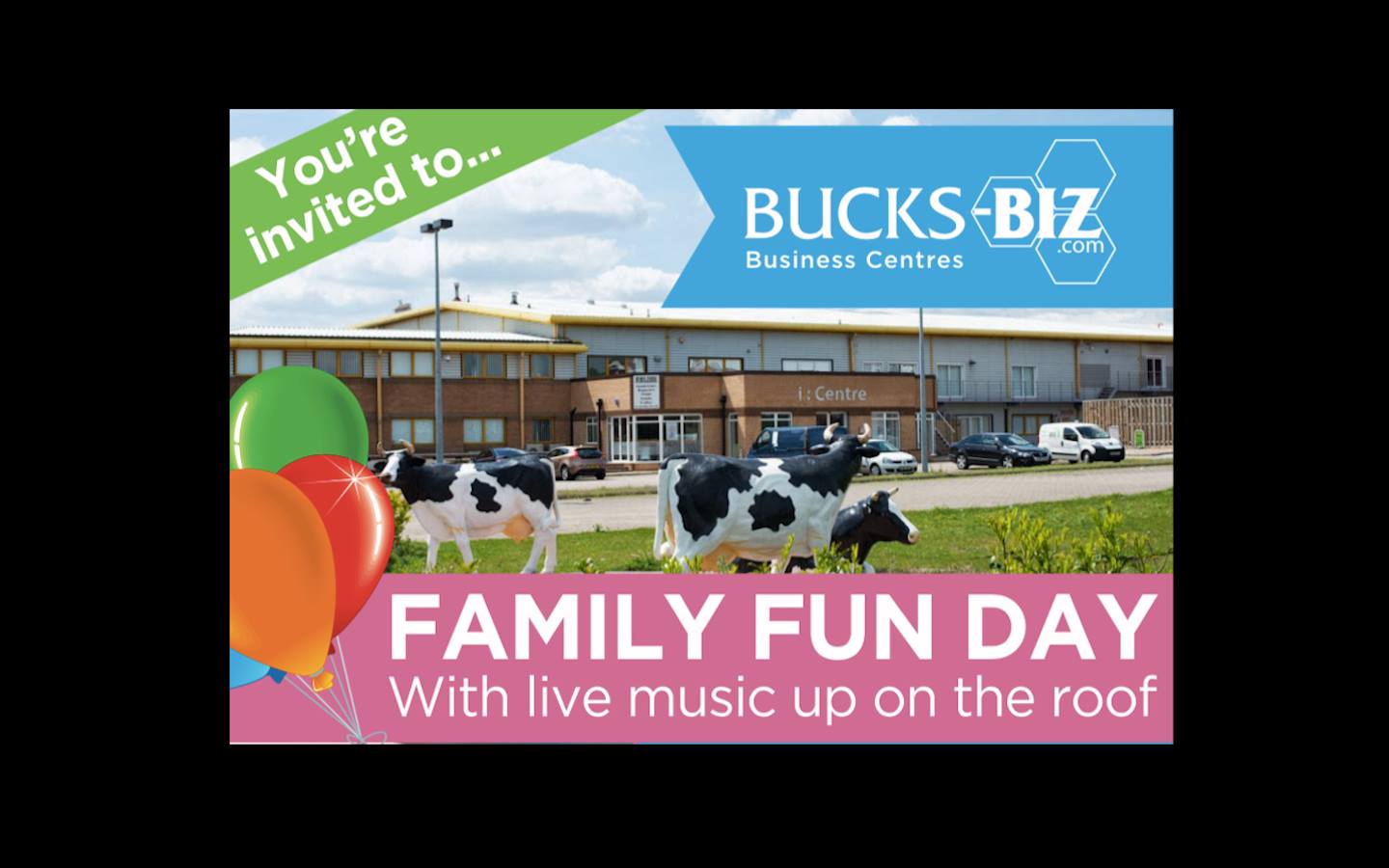 Keep an eye on the Facebook event post here for further updates and while you are at it, if you're a resident or employee at Bucks Biz, and you're not in our community Facebook group, you can join us here.
To find out more about our Milton Keynes Business Centres, click here: