Ok, ok, so every day is something-day and there are numerous versions of 'friends day', 'friendship day' national friends day' etc etc all over the internet and social media. Apparently yesterday was Friendship Day, so we asked around, to see if we had any friends running businesses together at Bucks Biz. Of course we do! Ani Vardanian and Tatjana Draciova have been friends since they were children, and recently started their business, Trapezius Physiotherapy together here at Bucks Biz. Ani told us more: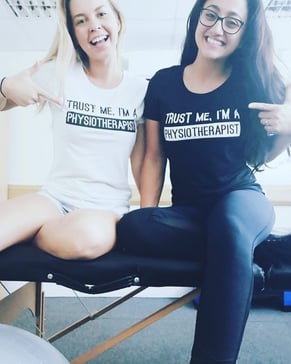 "Starting a business with best friend was the best choice we ever made! We have been best friends for about 20 years - since kindergarten. We went to the same primary school, same high school and university, where we studied Physiotherapy. We always dreamed that one day we would open our own business together and make our dreams come true! This happened in January 2019 and Trapezius Physiotherapy Clinic was created!"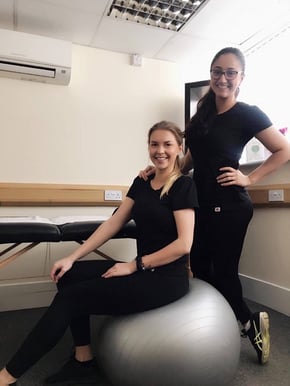 'My best friend is the one who brings out the best in me.' – Henry Ford
"Setting up in business with your friend is amazing. You can rely on years of experience of understanding how each other reacts to certain situations, what your belief systems are founded upon, not to mention knowing what can trigger each others tempers! This in-depth knowledge of each other is very valuable for our business. We each have a co-founder that we truly know and trust."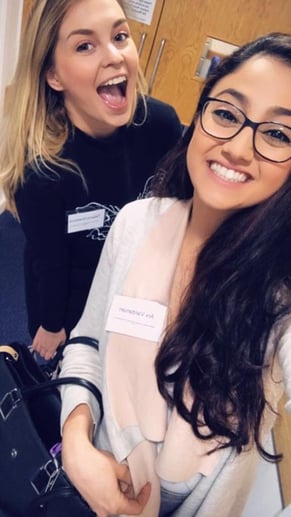 'One of the most beautiful qualities of true friendship is to understand and to be understood.' – Lucius Annaeus Seneca
"Every little step in starting our business has been so exciting. From deciding on our business name, choosing our location in Bucks Biz's Bletchley Business Centre, creating website and facebook pages, making business cards etc. etc. It's great to be doing all of this with our best friend, and there is so much more we are looking forwards to."
Do you rent space in any of our business centres in Milton Keynes? Have you set up in business with your friend? Let us know - we'd love to feature you on the blog!
Would you like to see for yourself how renting commercial space in our Milton Keynes Business centres could help your business? Just get in touch!