Trapezius Physio is a new addition to the Bucks Biz centre! They are clinical physiotherapy specialists in treatment and functional rehabilitation following musculoskeletal and neuro conditions or the gradual onset of pain.
We spoke to the founders, Ani and Tatjana, about the interesting work they do at Trapezius Physiotherapy Clinic. "We treat a range of neuro and musculoskeletal conditions and offer post-operative rehabilitation and joint mobilisation. We are both qualified physiotherapists. We're HCPC registered and registered with the Chartered Society of Physiotherapy."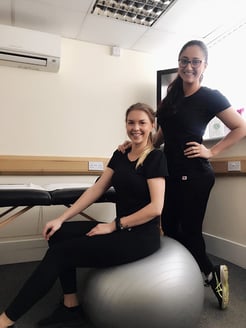 Trapezius Physio can help you if you're experiencing any of the following conditions:
sports injuries

sciatica and lower back pain

neck pain and headaches

muscular, tendon, joint ligament and nerve-related injury

s

houlder impingement

golfers or tennis elbow

knee or ankle sprains

whiplash

osteoarthritis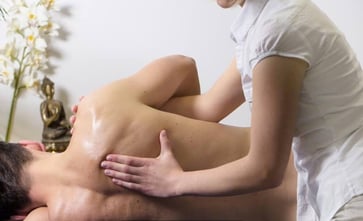 Both Ani and Tatjana have fantastic experience in their field, having worked in Belgium, Greece, the Czech Republic, Lithuania and England. They have so much knowledge and expertise to share. Did you know that a 45-minute massage is about the same for your body as seven hours of sleep?
Trapezius Physiotherapy Clinic have been able to tailor their space at Bucks Biz to create a welcoming, friendly environment for their clients, thanks to the Bucks Biz office, studio and commercial space being so flexible. They explained more: "Bucks Biz helped us a lot by giving us flexible work place. Our patients are able to come and see us for early morning appointments or late in the evenings, and even at weekends as it's 24-hour availability at Bucks Biz. What really helps is available parking and CCTV security cameras. Also, we get post delivered to the reception where they kindly keep it for us until we collect it."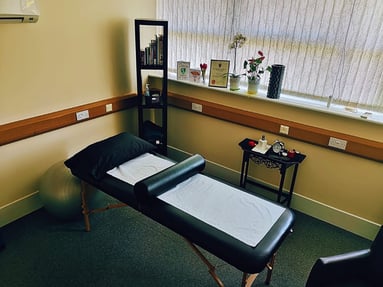 Trapezius Physiotherapy Clinic are based in the Bletchley Business Campus and will be giving out flyers to businesses within the centre so that they can claim 15% discount on physiotherapy treatments with Trapezius. To keep up to date with Trapezius Physio, like their Facebook Page.
Are you looking to rent an office close to you in Milton Keynes?
At Bucks Biz, our clients benefit highly from the advantageous facilities and resources on all of our Business Centre sites and we do our best to accommodate their business needs as it is important to us. From on-site gyms, health and beauty services right through to our cafe, reception and post services are offered when you rent an office space with us. We have various sizes of office and studio space to rent in Milton Keynes. If you are interested and would like to view our available spaces to rent, call 01908 299 007 now or click the button below.