How are you doing with those New Years Resolutions? Did you make any? Did you make any for your work life? A new year doesn't just spark a time of making resolutions and goals in our private lives - we can use it as a prompt to see what we can improve in our work lives and careers too.
To get you started on a successful 2020, we've got a few hints for ways to make a great new-year start in your office or workplace.
1. Have a Clear Out
Whether you work from your own designated desk, share office space or work out of your car, January is a great time to clear out the clutter. Have a good sort through that pile of old paperwork and get rid of anything you don't need. You can scan important documents to keep a record of them without the clutter. Get rid of old leaflets, trade magazines and other publications you never got around to reading. You'll feel much better after giving your workspace a good tidy. Don't forget your desk drawers too - old pens that don't work, dried up tipped, even stale snacks hang around in our desks far longer than they should!
2. Have a Change-Around
Remember that phrase - a change is as good as a rest? Now that you've had a clear out, maybe think about how your workspace is arranged, and whether the space could be better used differently. Think about how air/energy flows around the space - are big bits of furniture getting in the way? Streamlining the space could save you time and frustration for the whole year ahead.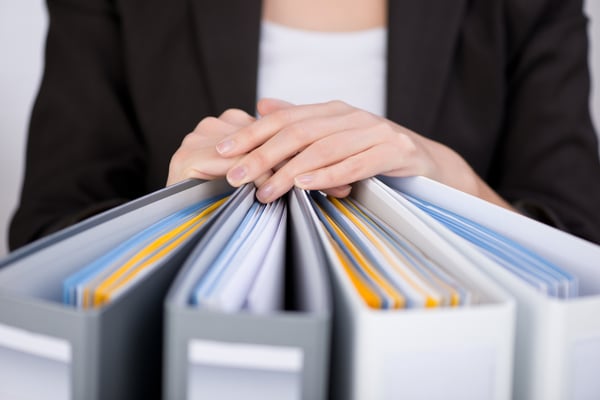 3. Re-think Technology
Technology is undeniably great for business, but it can be a cause for stress too. Did you know that the average person checks their emails 15 times a day? But is that helpful? Studies suggest that restricting the times we check emails to three times a day can make us happier and keep on top of tasks better. Set a reminder and turn off notifications so that you're not tempted to check outside of those times. You'll feel less distracted and more able to focus on the task at hand.
4. Step Away From The Desk
Try not to spend your whole day tied to the desk. Much as you might feel too busy to take a break, that might actually be counter-productive. Taking a short 5 minute break from the desk can give your brain a rest and help you to think more clearly. Offer to make a cuppa. As well as being nice to your colleagues, the tea/coffee space is a great place to build camaraderie and engage with teammates.
Invite coworkers for coffee or lunch and spend time talking about family and personal interests. You may find the conversation turns into a discussion about a work issue, resulting in a creative solution.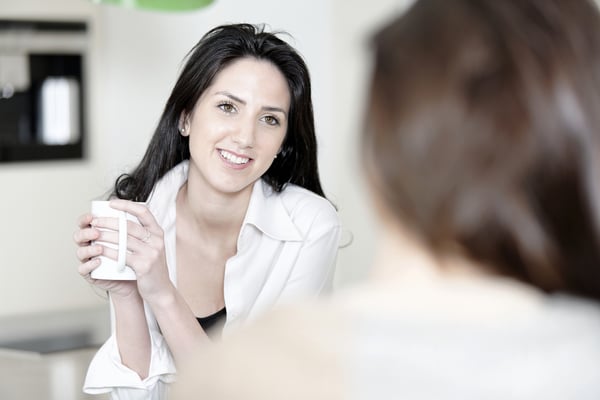 5. Make The Office Feel More Like Home
We spend a lot of time at work, so why not try to make it feel a bit more homely? A framed photo of your family, some artwork, a cushion or blanket to make your chair more comfortable, can all make the work experience that bit nicer. How does the office smell? Stale air and the smell of yesterday's lunch aren't really conducive to great concentration. Open the windows if you can, to let in some fresh air, and think about adding some plants - they are excellent for purifying the air and will help make the place look and feel more friendly. Check back tomorrow for our recommendations of top houseplants for your office.
How are you planning on changing-up your work space for the new year? Let us know in the Facebook Community Group!