We have introduced you to Allegonda from Alle Interiors before, but today being 'Shopping Reminder Day' we thought it apt to tell you about Alle Interiors' brand new range, which was launched last week at our Newport Pagnell iCentre.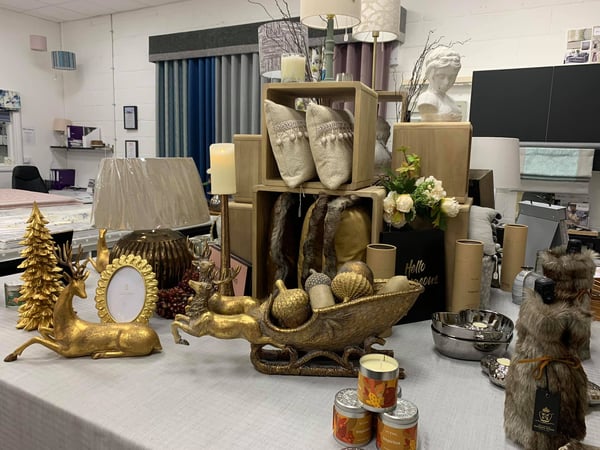 Alle's new 'Rustic Collection has been lovingly created to combine beautiful pieces that will fit into a modern classical style. Alle told us "The collection has a Rustic feel created by the wooden elements in the furniture, and the Silver/ Nickel elements give it a modern metallic twist.
A rustic, authentic and handmade feel is derived from the Furniture Collection, featuring pine construction; individual planks are used to create these products producing a homely, worn vibe. The product bases are lightly brushed with a moody, warm and timeless grey hue allowing the grain of the wood to still be visible; this is complemented with the natural pine top bringing the whole look together. With simple, clean lines an organic feel is created and each piece is finished with silver handles. The Furniture Collection is sure to stand the test of time both in style and quality."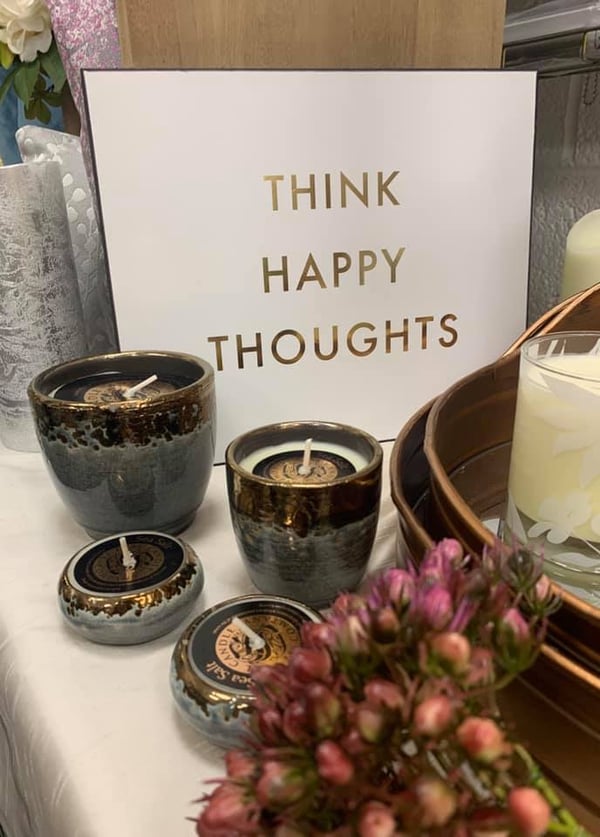 Alle has the range beautifully displayed in their workshop at Suite 23, iCentre and you can pop in any time for a look until Christmas. Alle has beautiful wrapping and gift bags available too, so you can get everything done all on your lunch break! If you're not based in Newport Pagnell, don't worry, you can view and purchase from the collection online here.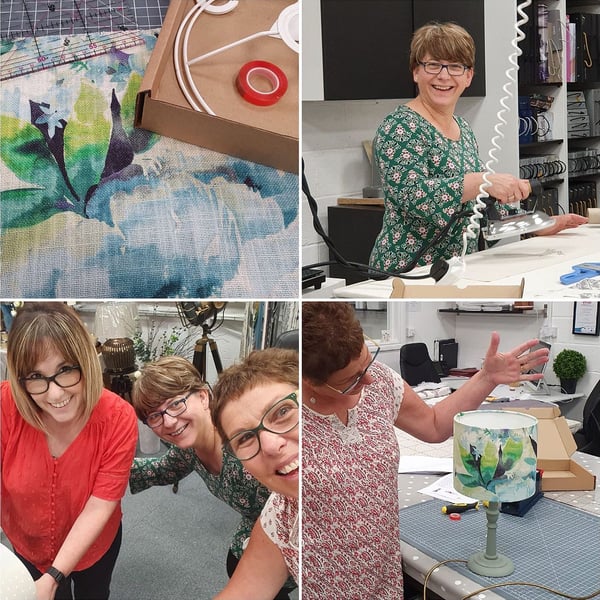 Looking to give experiences this year instead of things? Then take a look at Alle's excellent interior design workshops, also run here at the iCentre. Allen's most popular workshops; Mood Boards and Lampshade Making run throughout the year and you can purchase a gift voucher for them HERE.
Alle tells us her business has grown and grown since moving her workshop to the iCentre two years ago. Her new workshop space has allowed her the room to employ Julia and Annie and to host workshops and client consultations in style - even allowing her to create her 'pop-up' Christmas shop.
If you would like to find out how our flexible workshop and office solutions could help your business, just click on the link below.