Did you know we've got an Escape Room here at Bucks Biz? According to Trip Advisor Escape For Real is classed as one of the best activities in Milton Keynes. If you've never been, or are not sure what the Escape Room craze is all about, read on and we'll tell you more ...
An escape game is an indoor group activity designed for adults and older children. Teams of between two and eight members have one hour to make their way through and 'escape' using clues to solve puzzles and riddles and crack codes.
Emily, a Game Master who has managed to make it out of every escape room she's been to within the 60 minutes, told us about her funniest memory at Escape For Real: "In one of our rooms the lights turn off at a certain point in the game; watching people jump, and often scream, when this happens will never fail to make me laugh…even if I would totally do the same!"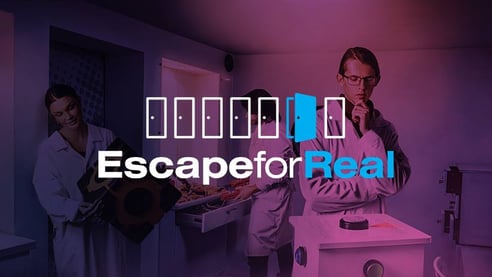 So what is Emily's top tip for future escapists? "Just make sure you check everywhere, search every inch of the room and don't be afraid to try using your torch to look in the darker areas!"
Escape For Real is a great place to entertain groups of all sizes - from date night, to corporate team building and birthday parties! Eva, the Director and Owner of Escape for Real says "Teams tend to come out feeling energised and there's a lot to talk about and laugh about afterwards. Players say it feels like being inside Crystal Maze! Almost all of our customers come back to do the second room."
Prices range between £13 to £25 per player. The more players you have in your team, the cheaper it is to play. Once you've booked the room, it's all yours - no sharing with strangers - even if there are only two of you.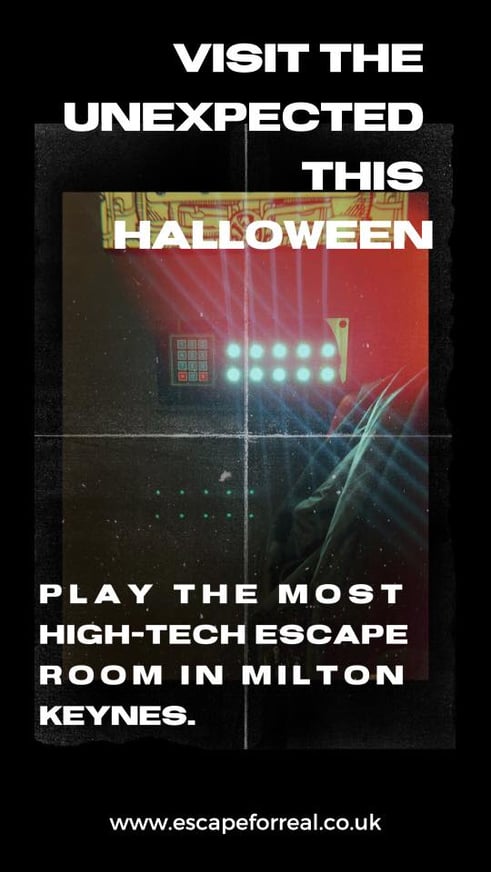 Eva told us about some great collaborations with other Bucks Biz residents: "Escape for Real has a special arrangement with MK Sports Bar and Lounge located next door to us, which enables us to offer our customers a very attractive entertainment package. It works really well. Companies split their groups into teams that play the Portal and Beyond Zero game one after the other, competing to see who will "escape" faster. While the first two teams play the escape games, the others play pool or darts next door. After all the games you can have some food and drinks or have a cold buffet served along the pool tables. This is a brilliant way to organise a corporate event for up to 40-45 people, with various activities, food and drinks, all in one package!"
Escape For Real has special plans for Halloween, so if you fancy something a bit different than trick-or-treating or bobbing apples this year, check them out here.
If you'd like to find out how you can have your own room at Bucks Biz, just click here: