Have you met Michaela and Rod from Extra Help MK yet? They are a husband and wife team running a domestic and commercial space cleaning company, covering the Milton Keynes area. Read on to find out more about them, how they have adapted to the COVID-19 pandemic and why they chose their small office to rent near me at our Milton Keynes business centre.
Initially created to provide domestic help to the elderly, Extra Help has evolved to provide domestic and home-help services to working professionals, new parents and just about anyone who needs a helping hand.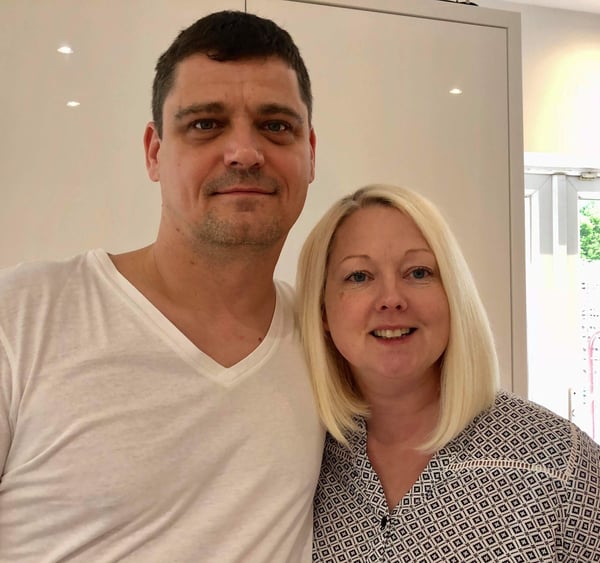 Michaela says "Our cleaning business is family run so me and my husband Rod have managed the business in Milton Keynes for almost 3 years, initially domestic cleaning and now commercial cleaning too so it would be great to potentially help some of the Bucks Biz businesses with their cleaning needs. We have between 30-40 cleaners working with us who are all DBS checked and we have full commercial insurance. We also hold the licence to practice training from BICSc (The British Institute of Cleaning Science – who knew they existed!!) the leading professional and educational body within the industry."
We asked Michaela how their business has had to change during the COVID-19 pandemic. Although many businesses have been hit badly by the pandemic, some have been able to thrive by providing services which are now much more in demand - like cleaning and sanitising. Michaela explained "In response to the extra cleaning requirements caused by the pandemic, we have adapted to offer one off and regular sanitisation cleans focusing on the sterilisation of all surfaces, touch points etc, along with fogging, which coats everything in the room with a mist of sterilising fluid. These are great prior to the reopening of offices, when there has been a confirmed case in your workplace, or even as a regular service to make sure you are doing the very best you can for your employees and customers."
Michaela and Rod have very kindly offered a 10% discount on your first clean to all businesses within our commercial property for rent Bletchley and Milton Keynes.
To arrange a quote, simply call 07843 421396 or visit Michaela and Rod's Facebook page
Bucks Biz provides office space for rent in Milton Keynes, with units available for all sectors, to suit a wide range of requirements. From small one-person offices to warehousing or offices with socially-distanced space for 100 people - we have the perfect base for your business.
We are more than just space to rent too. We are a community of businesses all eager to help each other. Throughout the pandemic, we have supported our residents to secure funding where it has been available and in adhering to social distancing and safe working practices, throughout our centres.
Why not visit us and see for yourself?