Have you met Caroline at Red Pepper Catering yet? Based at Denbigh Business Park, Red Pepper Catering have been a resident of our Commercial Space for a year now, and the business is going strong.
Caroline says: "Business has been good, since having the unit we have been able to cater for more events. Our latest service we are developing at the moment is corporate events for offices lunches, meetings etc. We still also cater for weddings, private dinner parties, afternoon teas, picnics, funeral wakes, almost anything that involves food!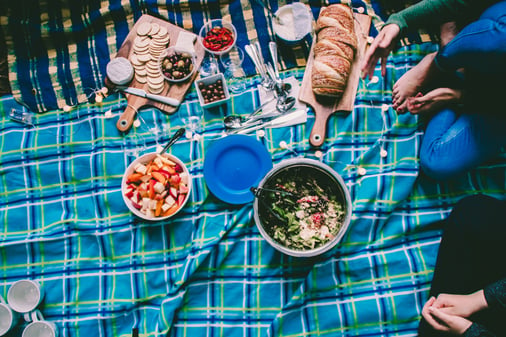 Caroline is always working to improve Red Pepper Catering's offering, and a special they are running through the summer is pre-made picnic lunches. Perfectly made for an afternoon lazing around in the sun, the boxes are just £10 per person. There are seven seasonal dishes included: Summer couscous salad,
Cherry tomato and basil focaccia sandwich (salami, roasted peppers and mozzarella), Cheese and chive mini quiche, Salted peanut and honeycomb rocky road.
With September approaching though, the parents among us will be starting to think about those busy evening mealtimes. Caroline has an answer to that too:
"With September approaching, those busy school nights are not too far away, and we all need a quick recipe in our arsenal. Here is our recipe for Chicken Fajita's - Why not give it a try? Let us know if you do!"
Chicken Fajitas (serves 3)
Ingredients:
2 large chicken breasts, finely sliced * 1 Red onion * 1 Red Pepper, sliced * 1 Red chilli, finely sliced
Marinade:
1 Heaped tbsp smoked paprika * 1 tbsp ground coriander * Pinch of cumin * 2 med garlic cloves, crushed * 4 tbsp olive oil * 1 lime, juiced * 4-5 drops of Tabasco
To Serve:
6 medium tortillas * 1 bag mixed salad leaves * 230g tub fresh salsa
Method:
Heat oven to 200c/180Fan/gas6. Wrap 6 medium tortillas in foil. Mix 1 heaped tbsp smoked paprika, 1 tbsp ground coriander, pinch of ground cumin, 2 crushes garlic cloves, 4 tbsp olive oil the juice of 1 lime and 4-5 drops of tobacco all together in a bowl with a big pinch each of salt and pepper. Stir 2 finely sliced chicken breasts, 1 finely sliced red onion, 1 sliced red pepper and 1 finely sliced red chilli into the marinade. Heat a griddle pan until smoking hot and add the chicken and marinade to the pan. Keep everything moving over a high heat for about 5 minutes using tongs until you get a nice charred effect. If your griddle pan is small you may need to do this in two batches. To check the chicken is cooked, find the thickest part and tear in half. If any part is raw, cook until done. Put the tortillas in the oven to heat up and serve with the cooked chicken, salad leaves and tub of fresh salsa. Yummy!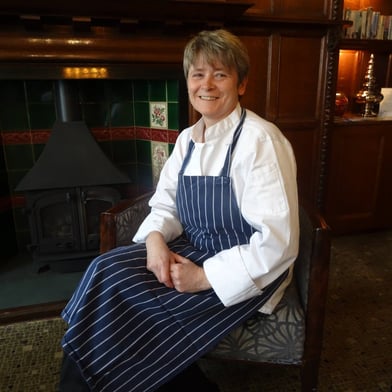 If the thought of those fajitas has left your mouth watering, why not contact Caroline to discuss your next business lunch? You can give her a call on 01908 048820 or 07753 506681 or email info@redpeppercateringmk.co.uk