Meet one of Bucks Biz's clients, Red Pepper Catering MK and founder Caroline Haylor. They have been renting from us since March 2018 and are located over at Denbigh Business Park. Continue to reading this blog post to find out more about what they do and what business advice Carol has has that has benefited her company.
When did your business start?
"I started my business on the 3rd October 2003 and since then has gone from strength to strength".

What do Red Pepper Catering MK do?
"My business is an outside catering business that uses homemade fresh, good quality ingredients. It's very versatile we do weddings, funeral wakes, private dinner parties and corporate catering.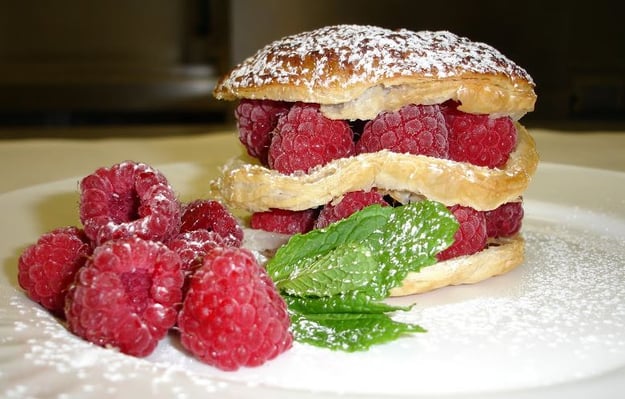 What made you choose this type of business?
"Creativity, I always like to create something different every day. I like taking my restaurant to my customers front door".
What are your responsibilities as the business owner:
My responsibilities include task such as;
Training Staff
Installation of all systems including HCCPS (hazard analysis critical control points)
Liasing with the local environmental health officers
Organising tasting sessions for potential customers
Ordering and control of stock
Marketing/ advertising
Accounts and liaising with my accountant.
Continually thinking of new ideas and taking the business forward.

What piece of business advice have you received or learned that has benefited you the most?
"To keep pushing the business forward and keep on top of new trends. Also get involved in networking meetings".
If you could start your business again, would you change anything?
Have you attended any course/seminars/groups that you would recommend to our community?
"Yes, I belong to a new working group and think it could be good for the Bucks Biz community".
What made you rent from Bucks Biz and not elsewhere?
"I had been looking for a long time and nothing jumped out at me or I was pipped at the post and then I saw the Bucks Biz unit and it ticked all the boxes for me".
Since being with us at the Denbigh Business Centre, Red Pepper Catering MK have started promoting their corporate catering services for offices etc. With our flexible services and efficient facilities all our clients are felt well accommodated and supported through out their time with us.
Are you looking to rent units close to you in Milton Keynes?
At Bucks Biz our clients benefit highly from the advantageous facilities and resources on all of our Business Centre sites and we do our best to accommodate their business needs as It is important to us. From onsite gyms, health and beauty services right through to our cafe, reception and post services are offered when you rent an office space with us. We have various sizes of office and studio space to rent in Milton Keynes. If you are interested and would like to view our available spaces to rent call 01908 299 007 now or click the button below.