Meet one of Bucks Biz's long term clients, Hardware For You. They have been renting from us since August 2014 and are located over at iCentre in Newport Pagnell, Milton Keynes. Continue to read this blog post to find out more about what they do and what business advice Sue, founder of Hardware For You, has to give that has benefited the growth of her company.

What does your business do and did you start?
"We started in 2007 and we sell hardware and various items like nails screws fixtures and fitting for bedrooms, bathrooms and kitchens. Screw cover caps in 96 colours to give that finishing touch, Plus a small gift selection. If we don't have what you want we will try our best to source for the next working day".

What made you choose this type of business?
"My family have always worked in home improvement and this seemed like a natural progression to get involved selling hardware.".
What are your responsibilities as the business owner:
"To supply good quality items at a fair and honest price, no item to small we will always source any product our customers needs as swiftly as possible. Giving great customer service is paramount and embedded in our work ethic".
What piece of business advice have you received or learned that has benefited you the most?
"Listening to what my customers want and fulfilling their expectation.".
If you could start your business again, would you change anything?
"I would not change anything but maybe would have a longer view of my expectations, however I only know that now from my experiences".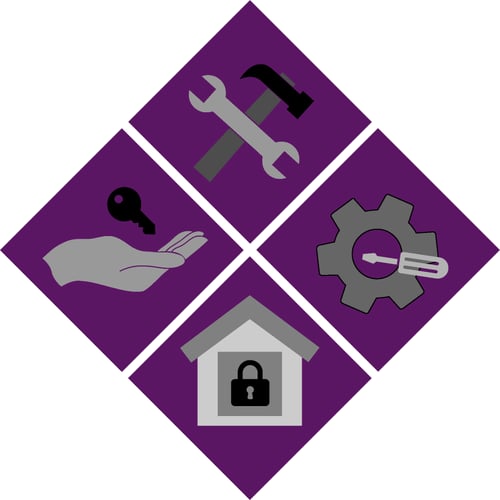 What made you rent from Bucks Biz and not elsewhere?
"Buck Biz had the perfect unit that my business needed.".
Are you looking to rent industrial units close to you in Milton Keynes?
At Bucks Biz our clients benefit highly from the advantageous facilities and resources on all of our Business Centre sites and we do our best to accommodate their business needs as It is important to us. From onsite gyms, health and beauty services right through to our cafe, reception and post services are offered when you rent an office space with us. We have various sizes of office and studio space to rent in Milton Keynes. If you are interested and would like to view our available spaces to rent call 01908 299 007 now or click the button below.