One of the greatest benefits at our Business Centres in which we pride ourselves in, is the freedom our clients have to modify their work space. One of our clients, Berics accounting, just recently had their work space modified by another one of our clients, GCE Build Services.
Berics Accounting
joined us in August 2014, they specialise in bookkeeping, payroll, credit control and more whilst also providing business resources that would be of great use to anyone looking to start or improve their own business.
As their business continues to evolve and flourish at our centre, they sought out to have their office space modified. Community is something actively promoted across all Bucks Biz sites and so with the help of fellow clients
GCE Build Services
who specialise in set and prop build services, Berics Accounting were able to quickly and easily get the ball rolling!
Take a look at the detailed process of their modification, in these images;
Before: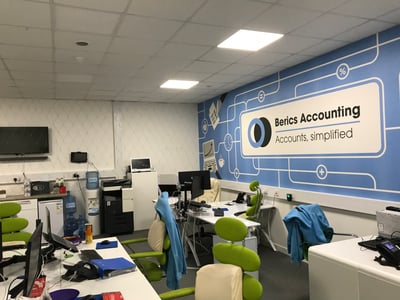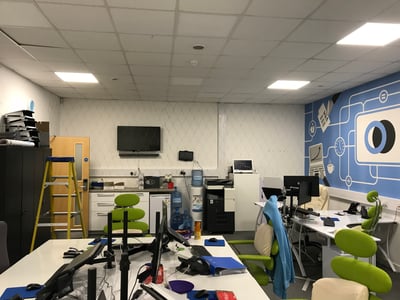 The modification process: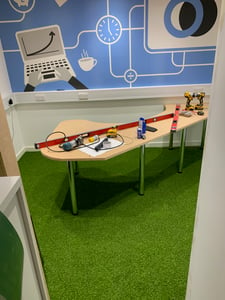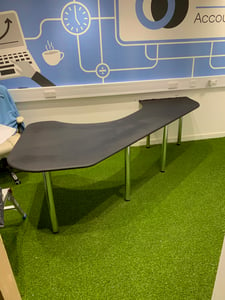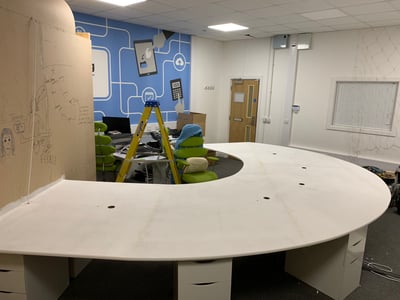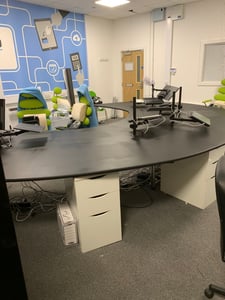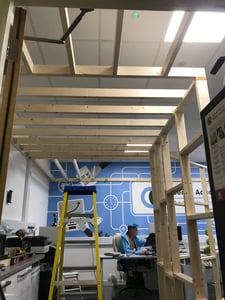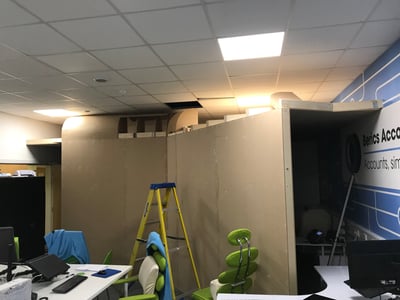 After: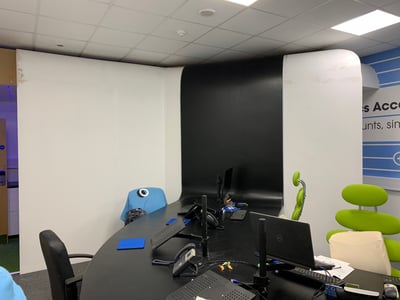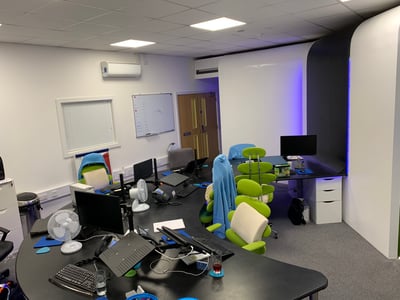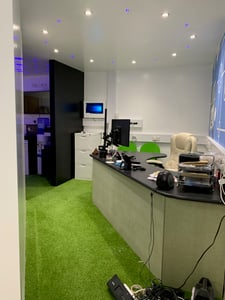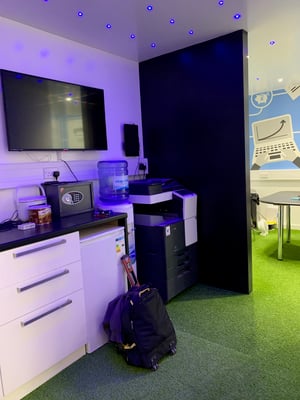 Berics Accounting founder Jon was asked to describe what type of look they were after for their work space and he said a modern sci-fi and eye-set up is what they were after. With that said, it was important for their office to also be practical and conducive for team work and bespoke so that it felt like their very own unique hub.
No two businesses are the same, so you may want something completely different that represents your brand and its character, especially if you have visitors who visit and want to leave them with a lasting impression. Another reason why it would be beneficial for your office to be modified is so that you are able to deliver your services effectively and efficiently in a space designed and tailored to you. E.g. for a health and beauty salon, you may require a sink, extra storage space for towels, products, utensils etc.
You don't have to look far, make the most of of your experience at the Business Centre by using services provided by neighbouring companies like GCE Building Services.
Are you looking to rent industrial units close to you in Milton Keynes?
At Bucks Biz our clients benefit highly from the advantageous facilities and resources on all of our Business Centre sites and we do our best to accommodate their business needs as It is important to us. From onsite gyms, health and beauty services right through to our cafe, reception and post services are offered when you rent an office space with us. We have various sizes of office and studio space to rent in Milton Keynes. If you are interested and would like to view our available spaces to rent call 01908 299 007 now or click the button below.