As we're nearing the end of 2019, we thought what better time to say hello and congratulations to some of the businesses that have taken out office space at Bucks Biz and to those who have upgraded their existing office space.
Read on to find out more about the movers in and up in 2019
Moving in
Over in Newport Pagnell, we would like to welcome Bunchy UK to unit 258. Bunchy is an online store selling hats and caps which have space for your bunches! Check out their online store HERE or the recent 'Meet The Neighbours' post we wrote on them HERE
Over in Bletchley, Charity Jo's Hope recently moved into unit W62. A fantastic charity, the team offer counselling services for friends and family to help them deal with the effects of cancer. Find out about their incredible work HERE.
Our Bletchley team have also welcomed Cantium Trading Ltd to unit W141B.
Moving up
We are delighted that a number of our existing Bucks Biz customers have successfully grown their businesses and now need new commercial business space or office space.
Newport Pagnell:
Hughes & Associates Property Services Ltd have moved into unit NP64 as they had a requirement for more space. Find out more about them HERE.
The Agenda Partnership have taken on a number of offices in our Newport Pagnell centre following a period of growth. They offer recruitment, interim solutions and training in a range of sectors. Check out their website HERE.
Digital marketing strategist Wendy Hearn has also moved into a new office as she needed an office to rent in Newport Pagnell. Find out more about Wendy HERE.
Bletchley:
For all the cyclists and triathletes out there, we're delighted to welcome Gear Club Ltd to L41. If you need some new gear, check out Gear Club's website for loads of inspiration.
KC Construction Services Ltd moved into unit C218 after they needed larger office space.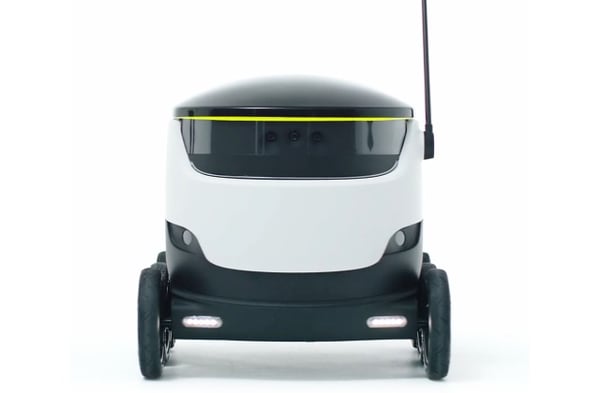 Finally, have you seen the little white robots driving around Milton Keynes? Bucks Biz were delighted to be able to offer Starship Technologies UK a larger office to rent in Milton Keynes. Starship joins the recently refurbished Building B at Denbigh Business Park, MK1 - a high tech company for a high tech building. Look out for a Meet The Neighbours post to learn more about them very soon.
All workshop space to rent is currently taken across the Bucks Biz portfolio, but some new offices to rent milton keynes are being finished at Denbigh and Bletchley. They are renting fast though, so If you would like small workshop space for rent near me, email us at sales@bucks-biz.co.uk or click the link below.
If you are a Bucks Biz resident, across any of our sites, and would like to feature in the Bucks Biz blog, just drop us a line at anwyn@13tenmarketing.co.uk or message us through the Bucks Biz Community Facebook Group - just click the link below to join us!