Could you add a Facebook challenge to your marketing mix?
Running a challenge through a Facebook group is a brilliant way to engage your ideal client and to build up your sales pipeline. For many people, especially small business owners, there are a multitude of different specialists out there who all offer something slightly different, so it's hard to make a decision on who to work with, especially with technical elements such as design or SEO. Running a challenge is a great way to get your ideal client to know, like and trust you. They will have the opportunity to get to know your style, implement some of the valuable tips that you teach and see that there's a brilliant fit between your two businesses so they'll then become a paid client.
Running a challenge can be part of your marketing mix and although you can run them for free (you may choose to invest in running some ads), there is a lot of work to do and they do take up a lot of energy. We spoke with Rachel, from 13Ten Marketing after she ran her first ever Facebook challenge on World Social Media Day hosted in her Making Business Social Facebook Group. Here, Rachel shares the steps she took to plan the challenge.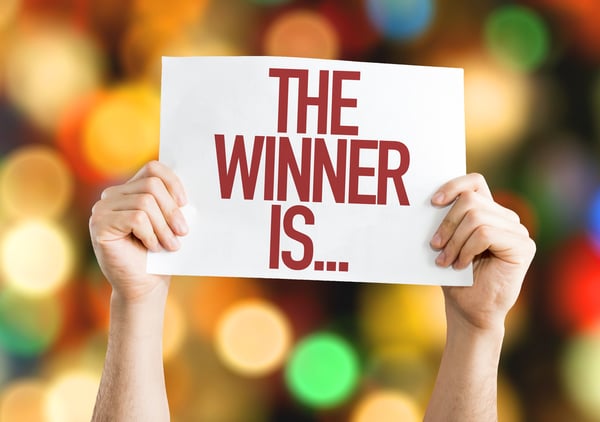 1 Create a hook
Creating content is a challenge for lots of small businesses, so a challenge focused on helping small businesses to make the most out of their content was something that would give lots of value to small businesses who are struggling with their social media at the moment.
We explained the techniques we use for 13Ten Marketing's own marketing activity, to show people how we reuse content several times, to maximise it's use. Just because you post social media content once, doesn't mean that everyone gets to see it or that they wouldn't benefit from seeing it again.
2 Plan your dates and times
We tied the challenge in to a national day - World Social Media Day - as it was highly relevant to our goals. Many people run a five day challenge, however many people drop out by day 3, so running something for just a 12 hour period worked quite well. The session started with a LIVE at 9am to introduce the subject and concluded at 9pm when the winner of the challenge was announced. We chose to offer a small prize from another group member as an incentive to commit to the challenge. The winner won a 20cl bottle of Cove Vodka from our artisan distiller friends over at Devon Cove.
With hindsight, the challenge might have been better as a 24 hour session, so that people had the evening to complete the challenge.
3 Promotion is key
We decided to run this challenge at reasonably short notice, so our planning time was limited. We did run some ads, promoted it across our social media and in other groups. Promotion within other groups was probably the most useful activity to generate new members to the group.
4 Be active during your challenge
Challenge day was very busy and the team was available to help the group to complete the challenge. This involved people sending their content in for review and asking questions in the group. We did the challenge ourselves to help demonstrate the techniques they learned in the first LIVE session. We did this through a series of videos, LIVES and text posts.
5 Record your results
Our objective was to show the methods we employ to help businesses to maximise their social media content and I feel that we did this successfully. We have recorded the comments from the people who took part in the challenge so that we've got reviews to use for next time and the Making Business Social group grew by 66% whilst we ran this promotion.
Comments from the challenge participants:
"I got my Facebook Group up and running, posted some content and got Instagram up and running for tomorrow. It's given me a big boost and you make me feel that I can really do it." Kerry
"I got 8 posts from a single blog post. I think I can get several types of content such as video and an ebook too." Jasmin
"Oh my gosh, that's amazing. So, I split all this content into all of these? That's amazing, thank you so much." Becky
Rachel comments "The challenge was a great success and is continuing to drive people to the Making Business Social group. If you'd like to do the challenge yourself so that you can take a single piece of content and turn it in to multiple posts, head on over to Making Business Social and look at the posts in the Content Challenge tab."
If you want to grow your online audience by running a Facebook challenge, head on over to the Making Business Social Facebook Group or simply find out more about 13Ten Marketing.
Rachel and her business are great supporters of Bucks Biz, having benefitted from the flexibility offered by our Milton Keynes Business Centre. From sharing an office with another business, to renting a small 2-person office to rent Milton Keynes, and upgrading to a larger commercial space when her business required it, Rachel knows that renting from Bucks Biz is a wise business decision.
To find out for yourself how our commercial property for rent Bletchley or Milton Keynes could help you, just click the link below.