Following our theme of improvements and changes we can make to our businesses in 2020, and ahead of her 'Social Media Trends in 2020' workshop running here at the iCentre on Tuesday, we thought we'd ask Social Media guru Rachel Allen, from 13Ten Marketing (based right here in our offices to rent Milton Keynes iCentre) for some easy ideas for generating new business content for your Social Media channels, that doesn't involve posting pictures of your cat or your lunch! Read on for some great ideas.
Rachel told us: "It's important to make sure you're delivering quality Social Media content that will engage your audience and most importantly - get you great results. Social Media is always changing, so what worked last year won't necessarily work now - you need to be constantly reviewing and updating your Social Media content strategy."

Why is Social Media so important? Rachel explains: "A huge proportion of purchasing decisions are made off the back of social media research, so it's important to make sure your activity reflects who you are. Even if your business already has an active social media presence, you've already got a well-researched strategy, and you're feeling pretty savvy when it comes to marketing your business over social media platforms, you should still keet an eye on it, to make sure your up to date with trends."
So, no pictures of your cat or your lunch, but what else can we post to get our customers' engagement? Here are 5 great ideas to start with. Pop back to the blog next week, and we'll give you some more!
1. Weekly challenges - Everyone loves a challenge. Whether it's an industry-relevant riddle or a mini Wordsearch, it'll offer your audience a great incentive to return to your social channels week by week.
2. Fill in the caption - A great idea for Instagram is to post an image and ask your followers to suggest the caption. Ideally, caption suggestions will be fairly amusing.
3. Live video - Live video is always popular. Give your followers a tour of the office, or host a tutorial or webinar.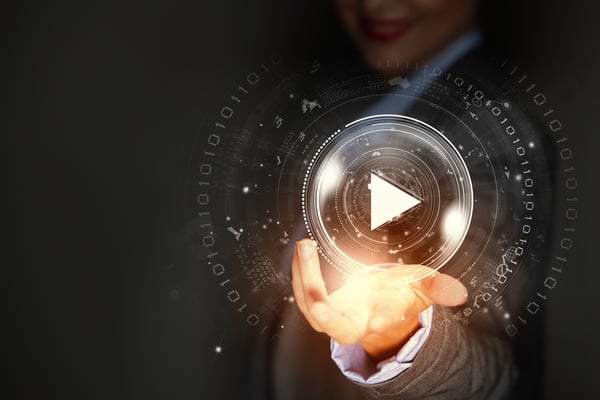 4. Include user-generated Content - Show your audience that you see them and appreciate them by repurposing the images they share of your product over social media. Not only will you strengthen the bond between your brand and customers, but you'll also be given the chance to subtly promote your business.
If you'd like to know more about how to get your Social Media strategy just right in 2020, why not come along to Rachel's workshop, here at the iCentre office to rent near me. For just a £5 donation to Willen Hospice, you can get all her tips and tricks, with refreshments and networking thrown in. Pop along to 13Ten Marketing's Eventbrite page HERE to book.
Not a Bucks Biz resident? Click the button below to find out how our commercial property for rent Bletchley could be just right for you.