Following our post last week, where we gave you some great content ideas for your Social Media, here are some more great ideas for you.
Last week, Rachel Allen from 13Ten Marketing ran a 'Social Media Trends' workshop right here in our offices to rent near me in Newport Pagnell. It was well attended and raised £45 for Willen Hospice, which is great! Attendees left with a much greater understanding of Social Media Trends for 2020, and a whole lot of ideas for their Social Media posts. If you didn't make the workshop though, don't worry, we have some more content ideas for you right here:
1. Make Your Own Weekly Hashtag
This is a great one for a service based business in particular. Use a weekly hashtag to share top tips, offers, funny pictures etc. How about #TechieTuesday or #FootballFriday?
2. Share Your Story
People buy people. It sounds cheesy, but it really is true. The whole point of Social Media is to be social, so tell your followers a bit about you. Talk about your founder, how you started the business, maybe post some throwback images from the early days. #ThrowbackThursday is a great hashtag for this.
3. Tell A Joke!
Share funny memes, quotes and jokes, especially about your industry. Not much of a comedian? Don't worry, a quick look around the web will quickly present some memes for you. Even better, create your own images using free, and easy to use software like Canva.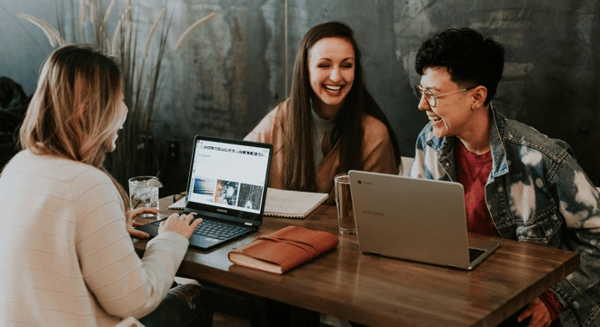 4. Host a Q&A
Hosting a Q&A is not as daunting as it sounds. Set aside some time in the week or month to invite your customers to 'ask the expert'. Make sure you are online for a set period of time to answer questions quickly, and check back afterwards for any questions that came later.
5. Profile Your Team.
This links in to point 2, sharing your story. Let your customers get to know you and your team. Share a bit about yourselves. It doesn't have to be too personal, but be social - let your audience get to know individual team members.
Need more ideas? Pop back in a week or so and we'll share some more ideas for you.
Happy writing!
Want to know how Bucks Biz could help you and your small business? Click on the link below to find out all about our commercial property for rent Bletchley.