Today, 26th August, is International Dog Day, so what better topic for the day, than to talk about bringing your beloved pooch to work with you?
We have spoken about bringing dogs to work on the blog before, and you are still more than welcome to bring your dog with you to your commercial offices for rent Bletchley or offices to rent Milton Keynes. Did you know that there are proven benefits to having a canine office mascot?
Country Living claims the following 6 benefits:
1. Reduces stress in the workplace.
Having a pet about the place has a calming effect and can diffuse negative tension. Stroking a pet is known to reduce heart rate (of you and them!) and it's a good excuse not to be looking at the person currently annoying you!
2. Makes you smile and boosts team morale.
Dogs do all kinds of things that make you smile. How is it that they can sleep in those ridiculous positions? Assuming everyone at the office is ok with having a dog around, and isn't allergic or nervous around dogs, they can't fail to bring a smile to the grumpiest of faces!
3.Encourages work-life balance.
What's better at encouraging you to take regular screen breaks than a cold, wet nose in your hand, asking to go out? A quick walk around the block will do wonders to clear your head.
4. Promotes team work and co-operation.
There will always be something to talk about when the dog is in the corner acting the clown! As your furry friend reduces stress and negative feeling, team cooperation is bound ti improve.
5. Improves productivity.
With the day seeming more fun with a dog around, workers have been found toward harder and more productively than there's an office pooch in the building.
6. It's lots of fun!
What's not improved with a quick cuddle or a game of fetch? Not to mention the social media opportunities and competitions of 'what can we balance on the dog's head?'!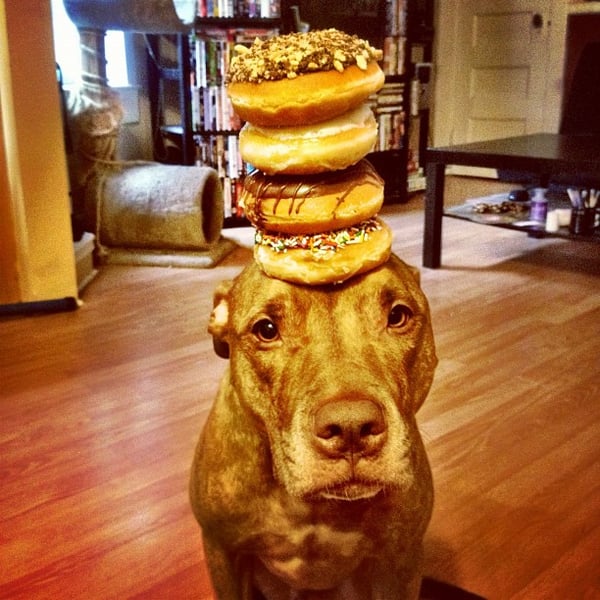 Do you bring your dog to work? We'd love to see a picture if you do!
Bucks Biz provides office space for rent in Milton Keynes, with units available for all sectors, to suit a wide range of requirements. From small one-person offices to warehousing or offices with socially-distanced space for 100 people - we have the perfect base for your business.
We are more than just space to rent too. We are a community of businesses all eager to help each other. Throughout the pandemic, we have supported our residents to secure funding where it has been available and in adhering to social distancing and safe working practices, throughout our centres.
Why not visit us and see for yourself?