There are quite a few myths told about serviced offices that can make one reconsider this option. So continue reading to find out what these myths are and how they simply aren't true.

"You can't put your personal touch on the office"
Absolutely false! At Bucks Biz, all our clients have the option of decorating and revamping their office/work space as they wish to. All that is asked is for it to be returned to it's original condition.

"There is no community"
Contrary to this belief, we provide a great business community to all our clients who rent a serviced office within our business centres which also makes way for great networking and collaboration opportunities. We are firm believers in a workplace culture that allows businesses to work together and further enhance client experiences. At Bucks Biz we have had a number of our clients build relationships and come together to collaborate on projects and services.
"Too many hidden costs"
Ok now this one is true at some places.... Certain operators charging for data uses, comms packs, etc. At Bucks Biz we pride ourselves on our simple pricing with no hidden extras. Our license agreements cover all the major things (business rates, service charge, buildings insurance, etc, etc) all you pay on top for telephone, internet and electric. Telephone and internet is provided cheaper than you can get from BT and if you don't want it, you don't have to have it. There are additional services like meeting rooms and price of stamps, etc,
they are by no means "hidden."
"Serviced Offices are only for Start-Ups"
You may be surprised to know that new AND emerging businesses often use Serviced Offices in order to have the same advantages as a larger corporation. Large-scale companies may also use a serviced office if they want to establish themselves in a new location, or even to spread their wings and have a location 'base' in key areas to their business. Gone are the days of massive HQ's that need to be funded continuously whereas service space is flexible as and when your business needs it. If you have an office in MK and it grows from a 1 person to 20 you just take bigger space,, if you want to split half the team you give back some space and rent in a different location. The possibilities are endless, but with a HQ you have two options, sell or stay put!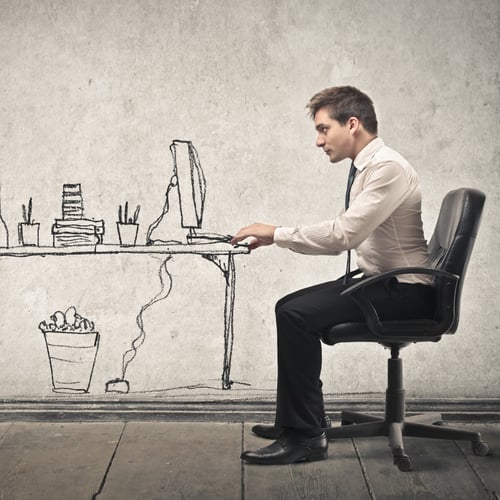 "You pay for things you don't need"
With our serviced Offices we send out consolidated invoices at the end of each month and any services that you've used during this time will be included on the bill. This could be anything from using outgoing call costs & postage and hiring meeting rooms for the day to ordering lunch.
Our staff at Bucks Biz are always willing to answer any questions you may have to give you further understanding on our advantageous services and facilities we have.
Are you looking to rent units in Milton Keynes?
At Bucks Biz our clients benefit highly from the advantageous facilities and resources on all of our Business Centre sites and we do our best to accommodate their business needs as It is important to us. From onsite gyms, health and beauty services right through to our cafe, reception and post services are offered when you rent an office space with us. We have various sizes of office and studio space to rent in Milton Keynes. If you are interested and would like to view our available spaces to rent call 01908 299 007 now or click the button below.