With Black Friday looming this week, you will already be getting bombarded with Black Friday 'Deals' from the major retailers. One of our Bucks Biz residents, Rachel Allen from 13Ten Marketing has strong views on these deals. We asked her to explain why she has said she will never do a Black Friday or Cyber Monday deal.
Rachel says "social media and online advertising spaces are full of offers and promotions. The week before Black Friday, my timeline is full of posts announcing or teasing me about the forthcoming deals.
One particular company (that I have a subscription with) received a payment from me a few days before Black Friday. On Black Friday, I got an email from the company to say they were discounting 50% off everything! As a regular, valued customers, I felt annoyed. Surely a better customer engagement strategy is to discount my order ahead of Black Friday and drop me a line to say they've applied the discount as they don't want me to miss out. I would then feel good and positive about the company, not annoyed that I've got to send them an email to request they apply the discount retrospectively.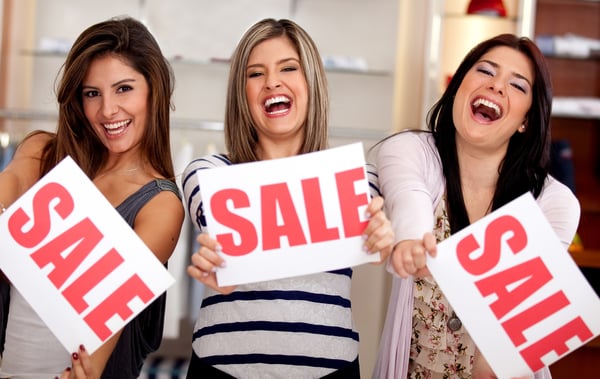 A few small businesses that I know have taken a stand against Black Friday and said that, because of small margins, they can't discount their prices. Others feel like me and have an open, honest pricing structure that they want to honour all year round.
My pricing is based on three principles:
The quality of the work I produce based on my experience and expertise.
What the market dictates – I charge what the market can afford to pay.
I will offer discounts based on ongoing projects. If I'm working for you for several months, I will reduce my day rate to take into account the fact that I won't need to do as much business development in the later months.
There's no right or wrong answer, and pricing is a very personal issue. I'm often asked when I quote if I'll reduce my price. I'm happy to reduce the work I do to fit a client's budget, but I won't reduce the price I charge as that means I don't value the quality of the work I do."
Let us know how you structure your prices and how you feel about Black Friday and Cyber Monday (or if you got any amazing bargains!)
Here are some more stats about last year's Black Friday from one retail giant:
During Black Friday week, total traffic was up 82% year-on-year, and the number of unique visitors increased by 94%.
Some retailers created 3-week promotional periods starting on the 9th November. This meant that, the week before Black Friday, traffic and unique visitors were up 155% and 174% respectively.
During Black Friday week, sales grew by 32% year-on-year.
Again, because promotions launched earlier in the year, revenue increased by 184% year-on-year.
As shown by the graph below, in 2016, Black Friday sales accounted for 9% of total revenue. In 2017, this figure was 12%. Last year, it was thought to be around 16%.
Savings of 20% are typically required for a deal to be categorised as a 'Black Friday Deal'. This means the price has to be 20% lower than the lowest price in the previous 60 days.
With the increase in popularity of Black Friday, there is more and more competitive pressure, with hundreds of brands competing in a race to the top. Therefore, the success of a deal is not just about price, but also the additional marketing investment, resulting in increased visibility and exposure for the company.
What do you think? Will you take part in Black Friday, or say No Deal?
If you would like to find out about Bucks Biz's commercial property for rent Bletchley or small workshop space to rent near me, just get in touch.