"The definition of insanity is doing the same thing over and over again, but expecting different results." - Albert Einstein

Meet Mark Dilks from ActionCOACH- one of our Newport Pagnell residents, who, with his 30 years in business helps other business owners fulfil their aspirations and dreams.
✓ Who is Mark?
An accomplished business leader with his MBA, Mark's had numerous leadership roles in a variety of organisations ranging from very large multi-national organisations such as Audi, BP, ExxonMobil, Goodyear and Delphi, to much smaller owner operated businesses. Mark brings a 30 year highly successful track record in business to the role of helping other business owners fulfil their aspirations and dreams. This level of experience enables Mark to have a deep understanding of the challenges that business leaders like you face on a day to day basis.
✓ With wide ranging experience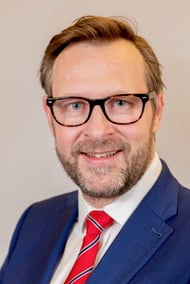 Having led large, disparate and diverse teams across multiple continents whilst working at some of the world's largest and most recognised brands, Mark has broad and deep experience of leadership in all areas of business. Experiences include helping to disband one of the world's largest joint ventures, supporting the merger that created the world's largest company, and a founding member of the team that created the most successful automotive brand re-invention in the last 20 years.

✓ An experienced, coach mentor and business builder
Mark has supported business owners, executives and teams in all aspects of building profitable high growth businesses, from start-up phase all the way through to maturity and divestment. No matter what challenges you are facing, Mark will invariably
have encountered a similar situation previously and will be able to support you to quickly and efficiently overcome your business hurdles by sharing examples of how other business have solved similar problems that you are experiencing. He is motivated, driven and tenacious. He is able to get the very best out of all the resources available to his clients and to ensure that the maximum results possible are achieved.

Mark's Approach

1. Belief
Mark likes to work with business owners who believe they can achieve their dreams but have just not found the way to do it yet. Owners who are open to learn new things and have the determination to succeed. With these attributes in place, a coaching partnership with Mark will produce amazing results.

2. Partnership
The coaching partnership works best with clients who are naturally curious and open to new ideas. It can often involve a few doses of 'tough love' which requires a strong relationship and a full commitment to each other to keep producing great results throughout what often becomes a long and fruitful partnership.

3. Fun
Mark believes that business is fun and is there to enjoy. Great people join and stay with businesses that are fun to work in. Fun starts at the top so a coaching journey always has to be underpinned by a sense of fun and fulfilment.

Upcoming Event
Mark is running a FREE Business Masterclass Taster Session in the main board room at the iCentre on Friday 17th May 9.30am – 12noon, if you're interested in attending please contact mark.



To find out more about Mark, upcoming events and to read his blog visit https://miltonkeynes.actioncoach.co.uk/ call 07795 692285 or email markdilks@actioncoach.com.