Introducing the new Enigma Cafe at the Bletchley Business Centre, which was formally owned by Tastebuds. Find out more about them in this blog post from the founder himself, and how you can get yourself a free coffee or tea!
1) What does your business do?
We are The Enigma Cafe, a cafe and coffee shop serving the whole local community, including the residential areas and local schools. We also cater for breakfast meetings, business lunches, training courses, conferences.

2) When did you start your business?
We opened in New Year 2019; we had a great welcome from the community.

3) What made you choose this type of business?
I have always worked in customer facing businesses, both in banking and retail. Its been a long-held dream of mine to open a local cafe serving great food.

4) What are your responsibilities as the business owner?
To provide an excellent service to my customers, to be a good employer, and to really be involved in the local community. Look out for some great offers coming soon.

5) What piece of business advice have you received or learned that has benefited you the most?
We have really listened to our customers to know what they want from the menu, and we have changed accordingly.

6) If you could start your business again would you change anything?
I would start it sooner; running a cafe is hard work but it is also great fun and no two days are the same.

7) Have you attended any courses/seminars/groups that you would recommend to our community?
We did a lot of research and we visited exciting cafes and food fairs all over the country. I would always recommend that anyone starting a new business do as much research as possible.

8) What made you rent from Bucks Biz and not elsewhere?
Bucks Biz is a wonderful place to have a cafe. We can support all the other local businesses, and we are just a few minutes walk from all the local residential areas and schools.
Enigma Cafe's new Breakfast menu gives you a FREE regular tea or coffee with any order! Whether you are a client of ours or in the area, start your morning off right at Enigma Cafe.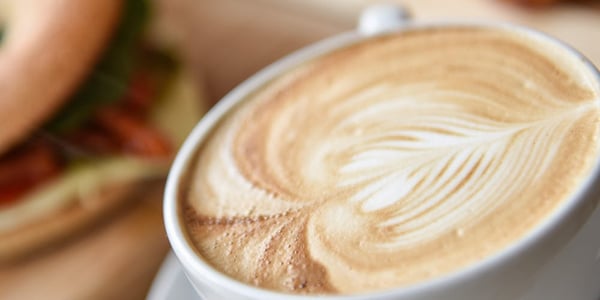 Are you looking to rent industrial units close to you in Milton Keynes?
At Bucks Biz our clients benefit highly from the advantageous facilities and resources on all of our Business Centre sites and we do our best to accommodate their business needs as It is important to us. From onsite gyms, health and beauty services right through to our cafe, reception and post services are offered when you rent an office space with us. We have various sizes of office and studio space to rent in Milton Keynes. If you are interested and would like to view our available spaces to rent call 01908 299 007 now or click the button below.