Many people own successful businesses and corporations that were once run from the owner's house or home office. Just look at Mark Zuckerberg who started Facebook from his bedroom at Harvard University with a college roommate. Working from home means you can walk just a few steps from your bedroom into your office, and you can even work in your pyjamas if you want to. But if you want to expand or develop your business further, here are our four top tips for taking your home business to the next level.
1: Create a strong team.
Whether you're a strong team of two or 10, it's important that you find employees or colleagues who have the same business goals as you but have different experience and background. Create a team who have different strengths and expertise to you so that you can all bring something unique to the company. It's all about hiring experts to help with your areas of inexperience or weakness.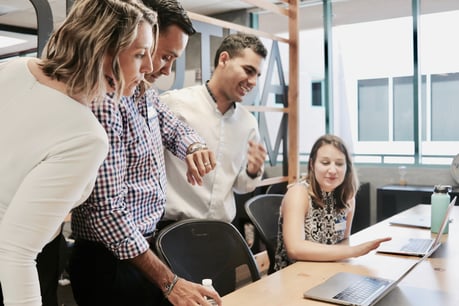 2: Don't underestimate branding.
Your company's 'look' and appearance to clients is so important. It's all about building a clear identity for your company through strong, consistent branding. By ensuring you have a strong message and branding, your clients will trust you more, your business will look more professional and you'll be taking a significant step towards taking your home business to the next level.
3: Move out of your home environment.
This is particularly important if you're considering hiring staff, increasing your workload or expect clients to visit you in your workplace. Consider moving into an office or commercial space in the local area. It might just improve your work/life balance, too!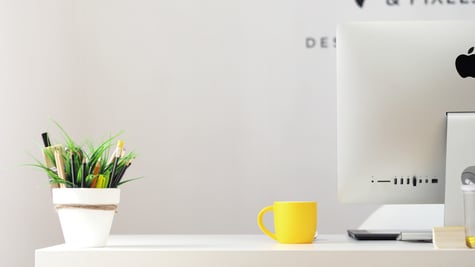 4: Work on your business rather than in your business.
There's a big difference between the two, and a home-based business is often just you working on your own, so it's easy to focus on your product or service. However, take your home business to the next level by hiring someone who can do the work for you. This will then give you the time to work on your business strategy, marketing plans, vision, mission and strategy, giving you the opportunity to create and implement a structure for your business to develop and succeed.
Are you looking to rent an office close to you in Milton Keynes?
If you're interested in taking your home business to the next level and moving into an office space, rent in Milton Keynes, Bletchley or Newport Pagnell with Bucks Biz. Whether you need a studio, industrial space, office or commercial space, there's something for every type of business. At Bucks Biz, our clients benefit highly from the advantageous facilities and resources on all of our Business Centre sites and we do our best to accommodate their business needs as it is important to us. From on-site gyms, health and beauty services right through to our cafe, reception and post services are offered when you rent an office space with us. We have various sizes of office and studio space to rent in Milton Keynes. If you are interested and would like to view our available spaces to rent, call 01908 299 007.