We recently spoke with Guy Alderton from GCE Build Services, which is based at the Bucks Biz iCentre in Newport Pagnell. GCE Build Services specialise in set and prop-building services to many leading UK and worldwide businesses who require high-quality bespoke photography and video sets, shop fits and exhibition stands. Their set build clients include Argos, BooHoo, Boden, Chanel, Dulux, Dunelm, Fenwick, John Lewis & Partners, Homebase, Next, Puma, Urban Outfitters and more.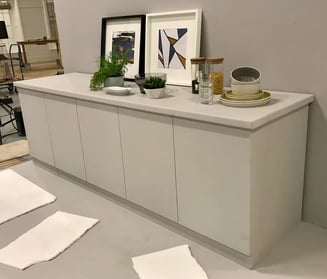 After establishing the business three years ago, GCE Build Services has expanded significantly since. Guy explains, "I began the business 3 years ago. I spent the first year based in Leicester creating a full photography studio for Dunelm head office, and then once completed, I looked to set up my initial – yet much smaller – workshop at Bucks Biz Bletchley. Within three months, we outgrew that space and moved to Newport Pagnell, which we heavily invested in and currently call home."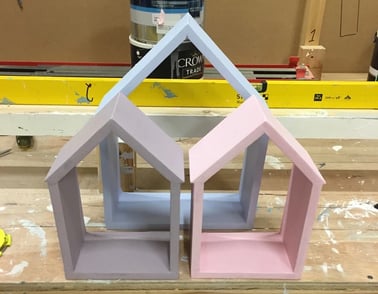 What inspired Guy to start up GCE Build Services? "I've always worked in a creative industry, ranging from being a touring musician and DJ through to scenic Carpenter and Artist. After years of working for other people and seeing the business elements I liked and didn't like, I decided there was no reason why I couldn't start and develop something great for myself… so GCE Build Services was born!"
What's Guy's biggest business goal? "That's a hard question… there are a number of international retailers I have yet to work with (but want to) so would love to develop relationships there, which I'm working on. Overall, my aim is to continue to grow, while developing the products and services we can offer and the speed we can deliver. Ultimately, being the best at what we do is important for me and this year has seen significant workshop investment and development, which will help to push us forward."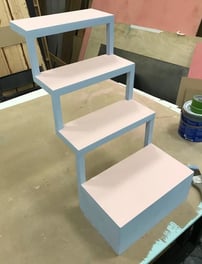 The work space at Bucks Biz has been flexible for Guy and has given him the freedom to expand, massively benefiting him and his company. Guy explains more. "We originally started purely working on studio and exhibition builds and prop creation but after being approached by Jon at Berics to create a truly unique office, I quickly realised that we had full scope to offer fully bespoke shop-fits and office builds. This side of the business has taken off ever since and our work can now be seen throughout Bucks Biz but also across the UK.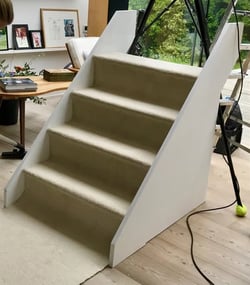 "Having a workshop at Bucks Biz has massively benefited me and my business. Since moving the work space to Newport Pagnell nine months ago, I have met some amazing people, networked with some exciting businesses and completed full office builds for Berics, Dalrod, LogixxPharma and most recently the brand new Escape Room opening in April! I operate an open-door policy and regularly have clients knocking on the door to ask for small jobs or favours to help them operate more efficiently, which we try to accommodate when possible."
So why is the Bucks Biz iCentre the perfect choice for Guy? "Being that Milton Keynes is a hub of industry, I originally struggled to find a home for a carpentry workshop which was affordable, safe and accessible while allowing for the noise of machinery. Bucks Biz were very accommodating from the start and to this day have allowed the business to operate without issue and whenever required provided additional space to accommodate larger scale jobs."
If you're a business in the Bucks Biz community, Guy believes we should all help each other. "Every job we look at is unique and I've always looked at Bucks Biz as a community that should help each other. Based on this, I have and always will look after internal businesses when it comes to pricing jobs to work within available budgets.
Please get in touch directly with Guy to discuss any Office Builds, Set Builds and Production Carpentry requirements that GCE Build Services can assist with. Call 07745 300890 or email enquiries@gcebuildservices.com.