Tomorrow (6th March) is Employee Appreciation Day - are you showing your employees enough love? If you need a bit of inspiration on last minute things you can do to show you appreciate your staff, we've got you covered, so read on!
If you're only now finding out about Employee Appreciation day and are wondering how you can show your appreciation at late notice, here are 5 ideas that you don't even need to leave Bucks Biz to implement:
1. Take your employees out for lunch - the only rule being no talking about work! You could pop over to MK Sports Bar for a bite to eat and a quick game of pool, or even just head to our on-site cafe.
2. If you can't leave the office, you could always order in, with a delicious lunch from Red Pepper Catering.
3. Why not take the team out after work for a spot of team building at our very own escape rooms, Escape For Real.
4. Fitting in with our theme of emproving your office space, you could surprise each employee with a plant for their desk, or a motivational card or picture for their wall. Alle Interiors and Pen and Ink could help you with these.
5. Treat your employees to a massage, treatment, therapy or gym session. Healthy employees are good for business, so it'll benefit you too. We have lots of therapists and personal trainers at Bucks Biz - you can find them in the Bucks Biz Community Facebook Group.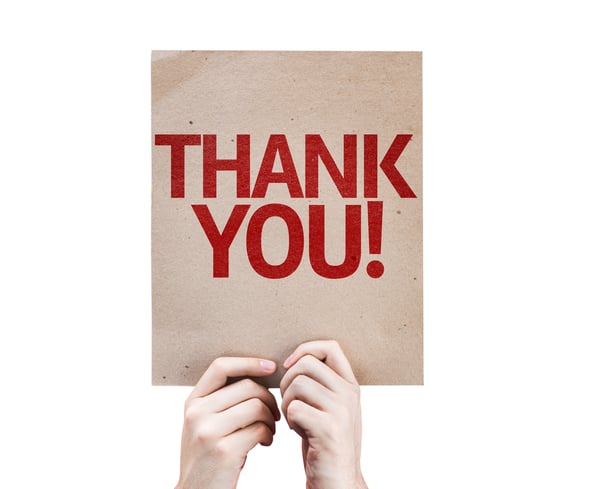 Not got the budget for Employee Appreciation gifts? The following five ideas will cost nothing, but earn you lots of great-employer points!
1. Pick a day to invite employees' kids or pets to visit the office.
2. Show how much you appreciate your employees with a genuine post on social media. Be sure to tag the members of your team and leave a thoughtful compliment for each individual.
3. Send each employee a LinkedIn recognition for a gift that keeps on giving.
4. Give your employees a bonus half-day off that they can use anytime this month to sleep in or leave early.
5. Give employees a few hours in the afternoon to work on a side project they are passionate about, that's not work related. You'll find out a bit more about what they are interested in too.
Rather give a gift that benefits charity? Here are 5 ideas that will come with lots of feel-good factor:
1. Make a donation in honour of each coworker to a charity of their choice as a way to show your appreciation.
2. Spend the day volunteering as an office, rather than working, to bond and give back to the community.
3. Gift each employee a half day to spend on charitable activities of their choice - taking part in a fundraiser, or volunteering for a charity of their choice for example.
4. Have an office clear out (make it fun with music, snacks etc) and donate anything you can find to charity. You'll get a clearer office and a warm fuzzy feeling too.
5. For a gift with a difference, that will benefit your employees for the year ahead, whilst supporting local businesses and charities, how about gifting a Mums Rates Card (they're not just for Mums) to each employee? If you're a service based business and haven't signed up to Mums Rates yet, it's worth checking that out too!
Happy Employee Appreciation Day!