This week is National Apprentice Week, so we thought we'd take a look at the advantages to employers of taking on apprentices - maybe it's something you could think about looking in to?
National Apprenticeship Week is an annual week-long celebration of apprenticeships across England and is a time to recognise and applaud apprenticeship success stories across the country.
Anne Milton, Minister for Apprenticeships and Skills said: "Last year we had over 1250 events and 1900 articles and features in publications from the Financial Times to Cosmopolitan. I would encourage employers, training providers, schools, apprentices and our ambassador networks to start considering how they will get involved in National Apprenticeship Week 2020. We want this year to be even bigger and better reaching even more people and employers so they understand the advantages apprenticeships bring".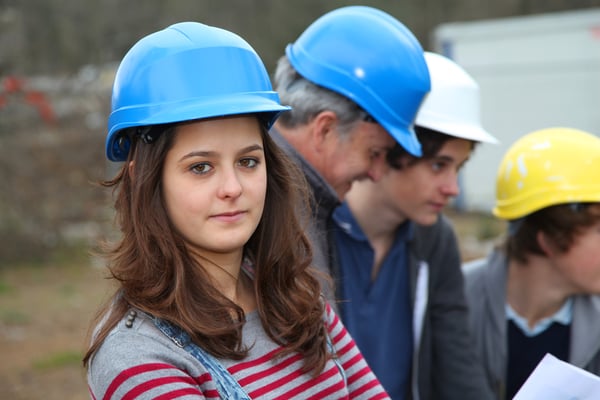 Apprenticeships are no longer just for skilled trades - pretty much every sector can offer apprenticeships to become anything from beauticians, teachers to lawyers.
The advantages of apprenticeship schemes can be just as important for employees as apprentices. Here are just some of the reasons why an apprenticeship scheme could benefit your business, according to Rullion:
1. Increase employee retention
Having an apprenticeship scheme in place is highly likely to increase your retention rate. Statistics show that trainees tend to be committed to an organisation that has helped them to develop. In short, they feel satisfied and integrated into your business, so are expected to stay with you for longer.
2. Develop your own talent
Fill current or predicted skills shortages by growing your own talent in-house. Apprenticeships offer you the opportunity to train people in the specific areas in which you feel resource is needed the most, providing your organisation with the skills it needs to achieve your goals.
3. Strengthen your employer brand
Apprenticeships are big news! And any company with an apprenticeship programme in place is likely to be viewed as a forward-thinking organisation, who is investing in its people. You're sure to boost your attraction rates and become an employer of choice for both prospective employees, as well as for those looking for apprenticeship opportunities.
4. Enhance productivity
Having an apprentice in the workplace means an extra pair of hands. This will allow more experienced employees to delegate certain tasks, providing them with more time to concentrate on their core responsibilities.
More information on National Apprenticeship Week 2020 will be announced on GOV.UK and on social media channels. Follow @Apprenticeships on Twitter and National Apprenticeship Service on LinkedIn to keep up to date.