At Bucks Biz Business Centre, we have hundreds of different types of businesses renting office space in MK, and several of them have fantastic apprentices learning and working towards a qualification on the job.
Apprenticeships are a great way to start your career. They help individuals develop practical and personal skills and allow the development of a skillset, which can be used in future jobs, too. There are hundreds of types of apprenticeships, and they're becoming more and more popular; they're an effective way of immersing apprentices in their chosen industry while still allowing them to work towards a recognised qualification.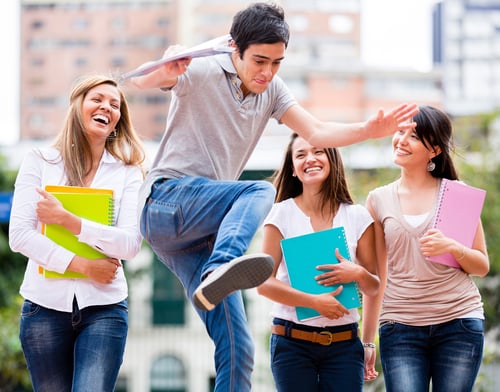 This week is National Apprenticeship Week, which is a great opportunity to not only celebrate apprentices and their achievements, but also raise awareness of apprenticeships for those who haven't thought of them as a next step in their career. In 2017/18, there were more than 814,000 people in apprenticeships in England, and National Apprenticeship Week is a nationwide celebration of all apprenticeships. The event aims to bring the whole apprenticeship community together to celebrate the fantastic impact apprenticeships can have on individuals, employers and the economy.
Join in the conversation and share your #NationalApprenticeshipWeek thoughts and stories on social media. Also use the hashtag #NAW2019. Are you an apprentice? Or maybe you have already completed an apprenticeship? We'd love to hear if you have an apprentice in your workplace and how it has had a positive impact on your company or place of work, or how being an apprentice helped you get to where you are today in your career.
Are you looking to rent an office close to you in Milton Keynes?
At Bucks Biz our clients benefit highly from the advantageous facilities and resources on all of our Business Centre sites and we do our best to accommodate their business needs as It is important to us. From onsite gyms, health and beauty services right through to our cafe, reception and post services are offered when you rent an office space with us. We have various sizes of office and studio space to rent in Milton Keynes. If you are interested and would like to view our available spaces to rent call 01908 299 007 now or click the button below.