This week is National Afternoon Tea Week - how are you celebrating? Read on for some interesting facts and top suggestions, and we ask the age-old question .... which goes first??Afternoon Tea Week is a celebration of one of the nation's favourite traditions. In 2020 it takes place from 10th to 16th August.
Did you know? As a nation, we during 165 million cups of tea EVERY DAY!!
As you know, the government's Eat Out to Help Out scheme came into effect this month. As a result, Monday-Wednesday's between 3rd and 31st August, you can enjoy up to £10 per person off a wonderful Afternoon Tea - You can view all participating venues HERE
Did you know? Our neighbouring county, Bedfordshire, is actually the home of the Afternoon Tea? The custom of taking Afternoon Tea was popularised in the 1840s by Duchess Anna Maria, wife of the 7th Duke of Bedford, who entertained her friends at Woburn Abbey. The Duchess is credited with popularising the custom of afternoon tea in the court of Queen Victoria.
Of course, you don't need to go to Bedfordshire to enjoy a lovely afternoon tea - or even leave Bucks Biz - our very own Red Pepper Catering can supply delicious afternoon teas, right to your office! What an excellent way to celebrate an occasion, or even just say 'thank you' to your amazing staff for all their hard work. We all need a pick-me-up right now, don't we?
Which goes first?
So you've got your afternoon tea, but now it's time for the important questions in life ....... is it 'scone' as in 'gone' or 'scone' as in 'home'? But more importantly .. which goes first, jam or cream? Apparently the Cornish way is jam first, while Devon says cream first - an what about butter?
Apparently, the Daily Mail has the answer, with the information that HRH The Queen eats her scone (as in bone) the Cornish Way, jam first.
How do you eat yours?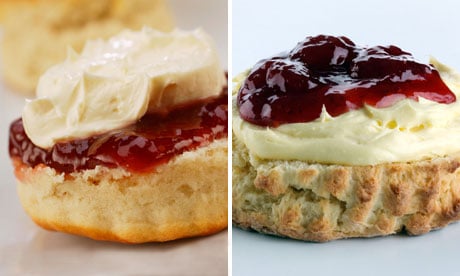 Bucks Biz provides office space for rent in Milton Keynes, with units available for all sectors, to suit a wide range of requirements. From small one-person offices to warehousing or offices with socially-distanced space for 100 people - we have the perfect base for your business.
We are more than just space to rent too. We are a community of businesses all eager to help each other. Throughout the pandemic, we have supported our residents to secure funding where it has been available and in adhering to social distancing and safe working practices, throughout our centres.
Why not visit us and see for yourself?