Are you experiencing problems with high staff turnover? Are new employees leaving you after a short time? Here are a few things you might want to consider, to increase retention and save on recruitment costs.
A quick Google search will bring up numerous articles on the topic of what drives employees to leave a company. Horrible bosses, lack of career progression opportunities and feeling underpaid are just a few of the reasons most commonly given for moving roles. However, another explanation given by candidates about why they are looking for a new job is a belief they have been mis-sold their current role.
In some cases the candidate may stick it out until they find something more suitable. In others the person makes their mind up very quickly that the role isn't for them and ends up leaving when the job has barely started. In all cases this is likely to cause distress and upheaval for both the candidate and the hiring managers as they start the recruitment process once again.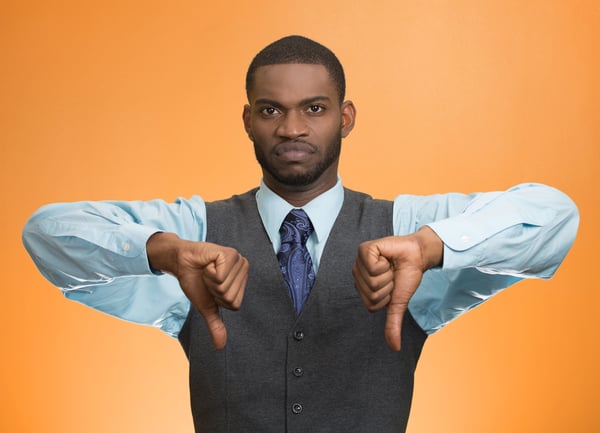 How companies mis-sell jobs
Misleading job advert: When you have a job to fill, you'll inevitably want to attract great candidates. So when you're writing a job advert, you'll naturally make the job sound as appealing as possible to entice potential employees. While it's certainly a good idea to highlight the most appealing elements of a job, it's also worth reviewing your ad to ensure it doesn't mislead candidates into applying for a role which is very different to the reality.
No job description: There can often be some confusion between a job advert and a job description, but each has their own place in the hiring process. A good job advertisement attracts quality candidates and emphasises why a qualified individual should apply for the job. A good job description emphasises what an employee has to achieve on a day-to-day basis and how success will be measured. Yet not all companies take the time to create a job description, which should typically include:
Job title
Overall purpose / objective of the role (and how it fits in within the organisation)
The job title of the person that the post holder reports to
Duties and responsibilities associated with the role (some companies also choose to include the amount of time expected to be dedicated to each task or at least list them in order of importance)
Which other departments or suppliers they will work with
Person specification – including any qualifications and experience necessary for the job as well as the type of character who would be suited to the role
The location(s) where the role is based
Hours of work
Any special demands of the job e.g. heavy lifting, extensive travel etc
About the company – why should they want to work for your organisation
Company benefits
If candidates have the opportunity to read a job description prior to interview it gives them the opportunity to decide firstly, whether they want to proceed with the interview and secondly, whether they want to raise any questions or discuss any of the elements at the interview stage.
If you are working with a recruitment consultancy they should be able to use your job specification to help effectively screen candidates on your behalf. If you're struggling to create one, it's worth asking your consultancy to support you with this. Not all companies create job descriptions, however by doing so could potentially save yourself lots of time in the recruitment process and it will increase your chances of finding the right person for the role first time around.
Poor communication at interview: The interview itself is another opportunity to bring the job to life and make it clearer to your candidate what a typical day is likely to involve. Of course, jobs naturally evolve over time and your candidate is likely to want to know about what career progression opportunities will be available in the future. However, they will also need a realistic idea of what they will be expected to do and the support they will receive from day one. Being open about this will reduce the likelihood of them feeling disappointed and potentially deciding the role isn't for them after all.
Tip: Many companies choose to offer a working interview as part of the interview process. This gives the candidate the opportunity to sit in the environment in which they would be working, meet other members of the team and get a good insight into what the role actually involves and what it could be like to work there. It may not always be practical to do this but it can be very useful for both you as the employer and your prospective employee.
Getting it right first time
Recruiting the right person for your team can be a time consuming process, from creating the job ad and the job specification, to sifting through CVs, to managing the interview process. Recruiting the wrong person for a role can prove to be a very costly mistake and is likely to result in needing to repeat the process all over again. Having a reputable recruitment consultancy working on your behalf who understands exactly what you are looking for and can match your role with the right candidate will save you valuable time and money in the long run. There are a number of Recruitment Agencies based right here at Bucks Biz that can help you - just one of the many benefits to locating your office in our shared space.
If you would like more information on the many benefits of locating your business here in our commercial property for rent Bletchley, or offices to rent Milton Keynes, just click the button below.