If you're in a highly-skilled position and looking to jump ship, there are a number of things you should consider before making that move. Headhunting is becoming more and more common, as platforms such as LinkedIn give employers and recruiters direct access to talent – most people are just a click away from making that initial contact.
Desirable offers from such companies are hard to ignore. If you're in a job you love, but are offered a higher salary elsewhere, chances are you'll consider it, even if you're satisfied with your current role. If you've already accepted a position elsewhere, whether it's a competitor or not, it's vital you handle your resignation with utmost professionalism. Read on for our 5 top tips, some of which also apply to employees further down the pecking order (such as those who don't manage teams or departments, but who are looking to resign from their role.) We hope it helps!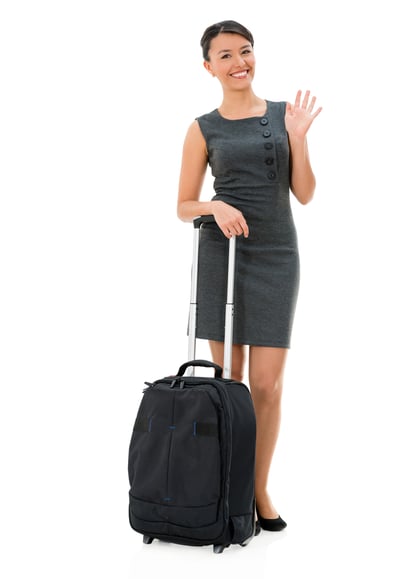 1. Be prepared
If you're leaving a senior position, then it's likely your fellow colleagues both within the business, and outside of the business (external clients, contractors, freelancers, etc.), will want to know why.
Be prepared for a whole lot of questions, including why it is you're leaving; your new role and who will replace you. These queries are all understandable. You're in a top position and hold a degree of responsibility, so people want to know how they'll be affected by your departure. Keep your responses upbeat and professional, and only answer if you feel comfortable doing so.
2. Avoid negativity at all costs
Most of us have witnessed colleagues that, during their last weeks or days in the business, adopt a negative attitude. This can be both dispiriting and irritating for fellow colleagues, and those who simply want to get on with their job!

Regardless of your reason for leaving, it's vital you remain open and approachable until the end of your notice period. This will make your experience more pleasant, and less uncomfortable, too.
3. Stay professional and go by the motto of 'business as usual'
It may be tempting to take your foot off the accelerator and let others do all the hard work for you, but this is both lazy and unfair. It could also harm your future career prospects, as people will be less inclined to recommend you to others in the industry.
Instead, stay professional and aim to complete tasks and projects as much as possible and deliver to a high standard. If you leave midway through a project, ensure your handover is extensive and as clear as possible.
4. Final handover: keep things organised
Provide a detailed handover and arrange a meeting with your immediate team, to run through everything. This gives your colleagues the chance to ask any questions and raise any issues or concerns you might be able to help with. It also shows initiative and a level of care – it sends out the message that although you're leaving, you want the team and the broader business to succeed.
Remember: you want your colleagues to remember you in a positive light, as you may work with them again in the future. You might also receive a testimonial or recommendation on LinkedIn, for example, so it's in your best interest to leave on good terms!
5. Provide constructive feedback
If you're offered an exit interview: take it. If you're not offered an exit interview: request one! Remain open and offer suggestions and ways the business can improve. It's important you deliver any business feedback in an appropriate tone, one that isn't judgemental, but is both constructive and encouraging.
If you've followed all of the above, then congratulations, you've left on good terms! Remember: you don't yet know how you're new job will pan out, so it's good to leave on a positive note, so future opportunities remain open.
Now that you've successfully left your old business, what will you do now? Start your own small business? If you need office to rent near me, offices to rent Milton Keynes or workshop space to rent, give us a call and find out how we can help you at our Milton Keynes Business Centre.