Happy Local Business Week!

Local Business Week is an annual campaign encouraging the UK to get behind their local businesses, providing advice, support and ways to grow.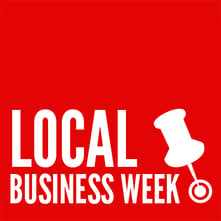 At Bucks Biz Business Centre, we have hundreds of different types of businesses renting office space in MK from insurance and building services to gyms, beauty services and even scuba diving!

We've put together a list of five reasons on why you should shop locally:

1) Economy: Research shows that just £10 spent with a local independent shop means £50 back into the local economy. This means that you can indirectly make a big impact on your local community without it costing you much.
2) Creating local jobs: When there's an increase in demand, there always an increase in supply. Buying locally can boost the employment rates in your area by increasing the need for more workers.

3) The environment: The lure of next-day delivery makes it hard to resist online shopping. However, when you total the costs of that delivery on the environment, packaging and the fuel to transport the goods, buying local is much better for the environment.

4) Encouraging Entrepreneurs: Shopping locally supports local entrepreneurs and by helping their businesses to grow, you'll be helping the local economy by increasing the number of jobs in your area.
5) Local business for local charities: A lot of local businesses support charities that are relevant to your area. Not only are you helping your community thrive economically, but you are also increasing charitable donations.
Click here for more reasons why you should shop locally!

Why is networking good for local business?

Business networking is a great way to meet local business owners within the Bucks Biz community, increase your connections and raise your profile. We host a monthly networking event at the iCentre, run by Samantha Poole, SJPoole Network. Keep an eye out on the blog and Facebook page for the next event.
We'd to love know the local businesses in the Bucks Biz family that you support. Let us know the names of your favourite local business at Bucks Biz and the services/goods they provide! Find us on Twitter and Facebook, and feel free to tweet, share and like this post.
Find out more about Local Business Week at http://www.localbusinessweek.co.uk/
Are you looking to rent an office close to you in Milton Keynes?
At Bucks Biz our clients benefit highly from the advantageous facilities and resources on all of our Business Centre sites and we do our best to accommodate their business needs as It is important to us. From onsite gyms, health and beauty services right through to our cafe, reception and post services are offered when you rent an office space with us. We have various sizes of office and studio space to rent in Milton Keynes. If you are interested and would like to view our available spaces to rent call 01908 299 007 now.