Interchange Business Centre - iCentre
Be among the first to explore the exciting prospects for local businesses within the environs of Milton Keynes as this brand new Business Centre comes on stream. Expected to attract up to 1,000 new jobs to the area the centre is already being hailed as a new force for the good.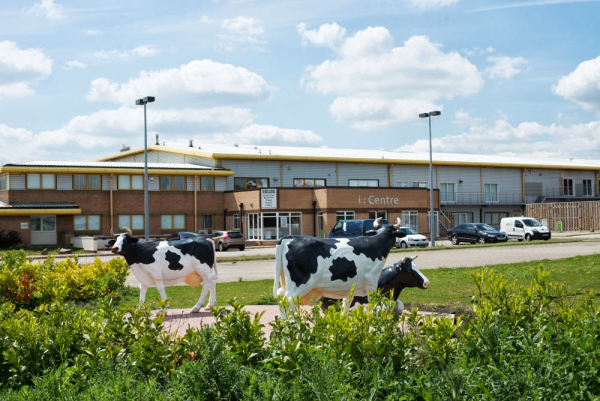 Work at Interchange Business Centre is already under way and the finished project will stand within its own fenced and gated 3.5 acres prime land site. Boasting in excess of 80,000 square feet of ultra-modern, eco-friendly buildings it will rapidly become a major talking point for visitors to the many new business start-ups as well as both established and growing companies anxious to trade from such a prestigious business address.
---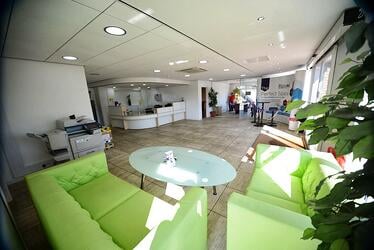 Using our experience in the design of successful Business Centres, built up over more than three decades, this will be the most practical and efficient site yet, especially for those embracing the new culture of 'lean Management'. Users can choose the location most suited to their particular type of business from within one of two distinctly different environments.
The iCentre (industrial Sector)
The iCentre houses the majority of those users seeking practical workmanlike spaces for warehousing and workshop style applications, or capacious storage units with ample outside yardage. Provision for loading/unloading has been well thought out with straightforward and easy access to all units, whether they be the more sought after externally facing units or the less overt ones nestling within the main body of the building. Forklift Facilities are also available on site.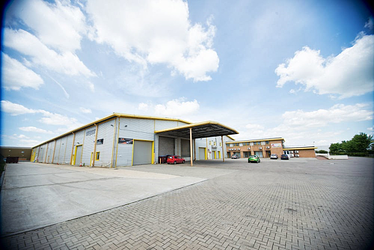 The site will incorporate its own café style refreshment facility available to all. Interchange Business Centre users and the iCentre itself will include a concentration of industrial and warehousing units ranging from small workshops of as little as 200 square foot up to a 30,000 square foot distribution centre.
The iCentre
Also within the three and a half acre site is a uniquely separate building, simply known as the I-Centre, dedicated entirely to 'High End' office-based types of business. For this reason the building is designed so that units can be more readily adapted and furnished in a style compatible with an aura of quiet business efficiency.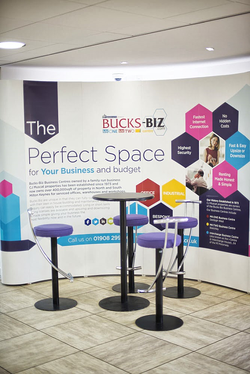 As befits this more restrained atmosphere the adoption of an in-house coffee lounge bar is envisaged where staff and visitors alike can take out their drinks and pre-packed sandwiches etc. at any time during the day while meeting or relaxing.
The modern and well-appointed units are to range in size from a modest 100 square foot one-person office to those more suited for a 50 person call centre. The fully serviced offices will each have their own bespoke entrance and car park areas located adjacent to the property.
Additionally there will be ample break-out areas, indoors and out, numerous differently sized boardroom and conference facilities, all with the latest and fastest broadband connectivity, state of the art telephony, security cctv camera systems accessible via the internet, individual intruder alarms, nightly security guard patrols and a host of other features.
Located in Newport Pagnell, on the well signed Interchange Park, the centre is just minutes away from Junction 14 of the M1 by way of the A 509.