Denbigh Business Park
From start-up companies seeking a short-term office to established multi-nationals needing strategic, locally-based, works units a ready solution to the problem can be found within the 50,000 sq ft site that is the Denbigh Business Park Business centre which is located in the MK1 postcode area. Travelling the short distance from Milton Keynes city centre visitors cannot help but be impressed by the Denbigh site's location as they pass the iconic MK Don's stadium and other modernistic buildings on their approach to the complex. Bletchley railway station is just five minutes further along the way.
---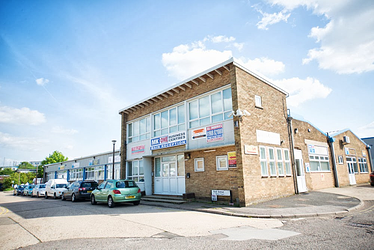 Encompassing more than 80 business units, ranging from 100 to 8,000 sq ft and spread across four individually named buildings, this thriving business community is home to a wide mix of offices, workshops and light industrial premises and storage spaces. All who work out of the Denbigh Business Park Business Centre enjoy the great advantage of its extremely flexible licence arrangements with its choice of 1, 12, 24 or 36-month tenures. Newcomers anxious to get started with a minimum of delay find will be pleased to find a friendly and helpful resident design and build team on site that can speedily customise units to meet almost any individual requirement.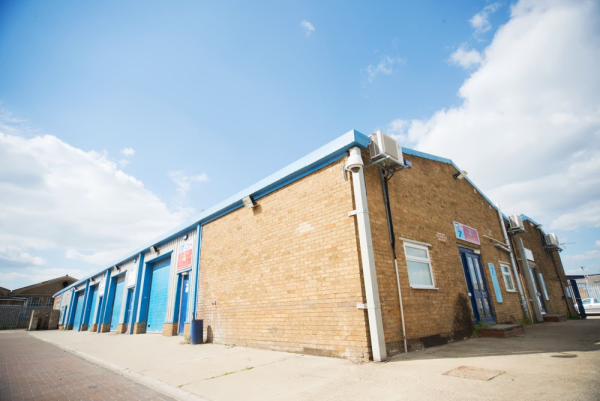 With its close links to the M1 motorway and splendid local road network, Milton Keynes has been a magnet to a broad swathe of nationally known companies for some years but still retains a vibrancy that is not to be found elsewhere in the country. Inevitably this coming together of so many leading names in industry has brought with it more Business-to-Business opportunities than usual. Most guests forming part of the Denbigh Business Park's business community share in this expectancy and find that being part of it gives extra encouragement and an added incentive to succeed.
Why not check out what it might do for you?
At Denbigh Business Park our rent includes the following features:
Business rates
Building insurance
No legal fees
Free parking with free visitor parking
24Hr CCTV coverage of all common areas
Security patrols
All units are individually alarmed