Your Virtual Office - Just A Call Away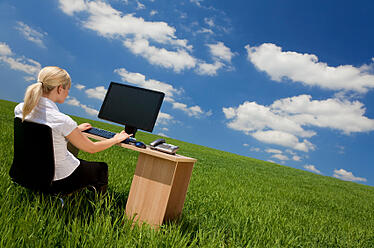 We at Bucks Biz are always happy to help young and enterprising businesses achieve successful outcomes. The high take-up of business units and quality work space at affordable prices enjoyed by guests at our MK:ONE,MK:TWO and Interchange business centres in Milton Keynes are proof that this philosophy is meeting a growing need and brings results.
Recognising that, in this new hi-tech age, some types of business can be run without having to commit to an actual physical office space, we have gone one step further and have added Virtual Office Services to our portfolio. Thus, should you prefer to work from home with your own set-up but need a more substantial presence in your chosen market, the answer could be to give yourself a Bucks Biz Virtual Office.
The opportunity of projecting your business in a professional manner, for a very modest outlay, brings with it many advantages – and not just for new companies. Test marketing, short-term sales and marketing campaigns, regional expansion programmes and multi-national image enhancement by way of covering multiple locations all become possible if you employ the Virtual Office Space concept.
As well as providing the front line support expected, such as personalised postal address, secretarial services, mail handling and telephone answering service in your company name, there are other facilities available as well. Virtual Office Space holders wishing to hold meetings, for example, can make use of our various meeting rooms for four to 40 people by the day, half day or hourly. Visitors would be able to park for free before reporting to our central reception. Staff are on hand to receive them and even buffet style refreshments for your guests can be pre-arranged.
We have several different all-inclusive packages on offer and you can see which would most suit your individual requirements from the details to be found by completing the quick quote form on the right!!