Trader Counter Tips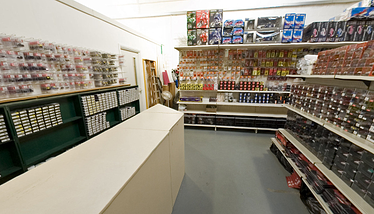 When it comes to establishing a really good trade counter service it pays to consider what factors can influence success.
Consider the location. At first thought this may not appear to be important because, if customers want what you have to offer, they will find you anyway. If, however, your location is not easily accessible, with free parking on the spot, those customers may well seek an alternative supplier. All BucksBiz business centres are easy to find, being sited in areas with excellent road access and plenty of space for parking with no time restrictions.
If you are part of a major 'household name' you will certainly want your trade counter outlets in locations that maintain your prestigious image. Likewise even if you are a small business, or if you are starting out in the world of commerce, it is a fact that you could be judged by the company you keep. BucksBiz business centres are, without exception, buzzing with the vibrancy and activity that their high occupancy levels generate. Visitors to your trade counter are sure to be impressed not only by this 'feel‐good factor' but also by the positive impression given off by the well‐maintained premises themselves - right down to the immaculate toilet facilities that are open to them.
A good trade counter needs to be located within a good building. Even better, if it is one with a high degree of flexibility, that enables the inclusion of administrative and storage facilities tailored to suit that will support your operation in the best possible way. Our business centres provide a welcoming experience to your customers who can even relax with good quality refreshments available on site. The rest is up to you but we hope it adds up to happy customers wanting to visit you again with all that means for you in repeat business.
Our rent includes the following listed features:
Business rates
Site security out of business hours
Insurance of building
General repair and maintenance
Discounted telecoms and broadband
Professional reception services (where applicable)
Telephone answering service (Fair Use Policy Applies)
Use of reception areas
Use of kitchens and toilets
Water rates
Refuse collection
Servicing, maintenance, repair of our equipment
Landscaping maintenance
Heating and lighting of all communal areas
Why not pay us a visit soon? We have a number of different all‐inclusive packages on offer and you can discuss which would most suit your needs from the details to be found by contacting us by phone or e-mail.