Are you ready for a bit of creative inspiration? We have talked HERE and HERE about the importance of creating a comfortable environment in your office and lighting is an important part of that.
Strip lighting might be bright and convenient, but it doesn't make for the most relaxing environment. Have you considered adding a lamp? If so, this fantastic workshop from Alle Interiors is right up your street! (Of course, your lapshade doesn't have to stay at the office - you can always make something beautiful to take home with you!)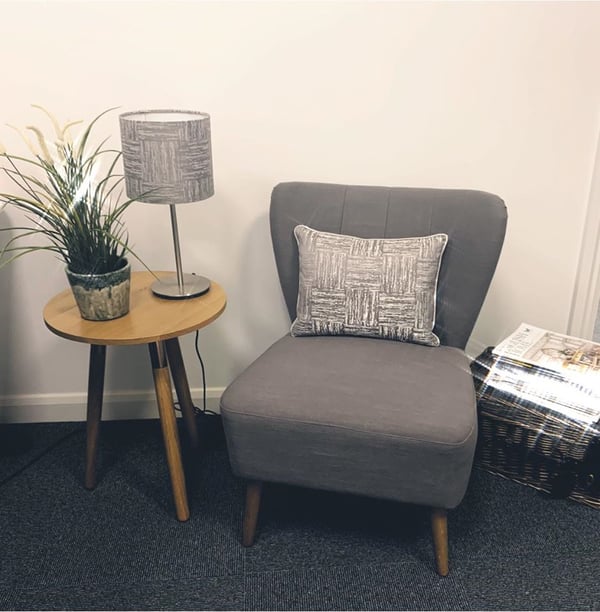 Alle's Lampshade Workshop is a really fun whole-day activity that would be ideal for friends, or how about booking a slot for your Mum for Mothers' Day? If you go along too, it could be a lovely bit of quality time spent together!
Alle's workshop space here at Bucks Biz is a lovely welcoming space, with plenty of room for you to get creative. You can choose from Alle's extensive collection of high quality fabrics, including silks, velvets and cottons from the likes of Sanderson, James Hare and ILIV.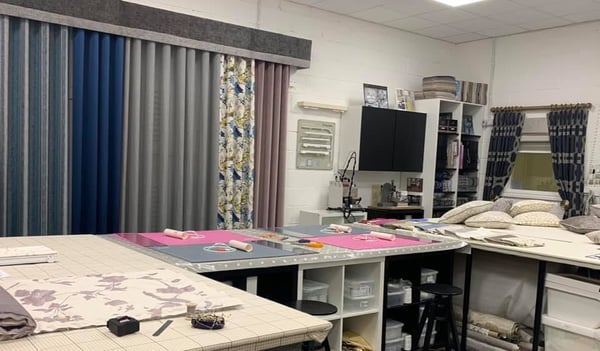 As well as creting a bespoke, one-of-a-kind lampshade to take home, you will spend a day in relaxing creativity - the perfect antidote to our stressful lives! Alle provides a delicious lunch, which gives you chance to get to know your fellow attendees and maybe even make new friends!
A previous workshop attendee said "I went on my first lampshade workshop, I thoroughly enjoyed it, felt welcome and relaxed the whole time. With a light lunch and drinks perfect session. Looking forward to the next one. Thank you so much"
You can find out more about the workshop and Alle, and book tickets HERE