Introducing ... Berics Accounting. Based right here at the iCentre since 2014, we thought it was about time we had a chat with Sian Younis, their Sales and Marketing Manager, to find out a bit more about the company. Read on to find out why they chose our offices to rent Milton Keynes and how they can help businesses both here and in our commercial property for rent Bletchley.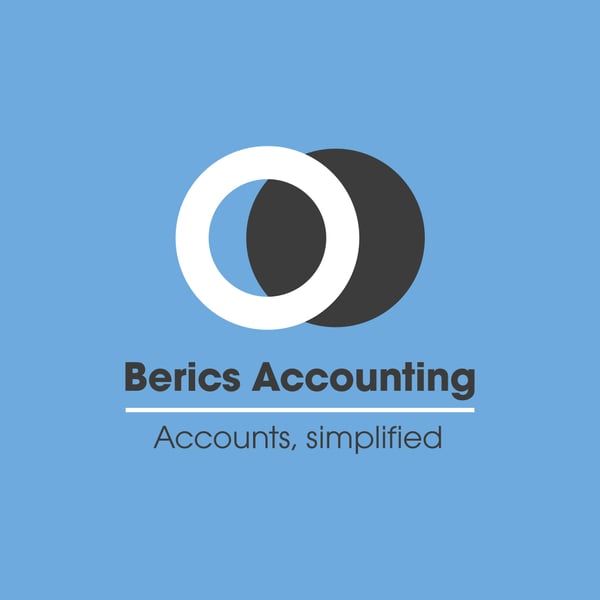 Sian told us "Berics Accounting began life as a bookkeeping solution for SMEs. Founded in 2012, Berics Accounting is the creation of Jon Downey-Handley. Berics Accounting have rented commercial space in the Milton Keynes Business Centre since 2014. Within the last five years, Berics Accounting have expanded to a much larger office. Close to Junction 14 of the M1 and Central Milton Keynes railway station, Bucks-Biz couldn't be better located."
With access to amenities such as meeting rooms, internet, kitchen facilities and plentiful free parking, Bucks-Biz offer the perfect office solution for Berics Accounting. All Jon had to do was google 'office to rent near me' or 'offices to rent Milton Keynes' to find us.
Sian explained "It is a priority for Berics Accounting to make everything as easy as possible for their time-strapped clients, starting with a well-located office. Berics Accounting wanted to make a difference, drawing on their experience and bringing in experts who could roll out their services to start-ups, SMEs and larger organisations. Through cloud-based accounting software, we have the ability to sync account information with our clients 24/7, on any device, wherever you are in the world. Berics Accounting are also aware that digital isn't everything. They also know that a human touch is key to understanding the facts. The Berics Accounting team under the direction of Jon Downey-Handley believe that building relationships are important to growing businesses. To see the greatest results and profitability, you won't simply outsource to us, you'll work together with us so your business savvy and our accounting experience deliver the best results."
Berics Accounting's main ethos is delivering a combination of expertise, professionalism, exceptional customer service with a personal touch. Berics Accounting are proud to be able to align all of those attributes to their services, people and their future, enabling Berics Accounting to achieve outstanding performance.
"Whether you are a start-up or an established business, we help ensure your accounts are filed on time and your business is running efficiently from a tax perspective. These are the basics and we understand as our clients grow they require support in areas such as bookkeeping, management and payroll."
Berics Accounting pride themselves on being a small, tech-savvy accounting practice with close client relationships and considerable experience and expertise. No expensive high-street offices, just personal, jargon-free support to keep your accounts and tax taken care of so you can focus on growing your business.
Sian very kindly informed us that discounts are available for Bucks-Biz tenants, please contact Berics Accounting for further information.
If you would like to be part of Berics Accounting, the accounting dream team, discover Berics Accounting today. Take a look at www.berics.co.uk or follow them on Facebook, Twitter, LinkedIn or Instagram.

If you are looking for office to rent near me or workshop space to rent, just click the button below and someone from our Milton Keynes Business Centre will be in touch. Don't forget we also have commercial property for rent Bletchley.