Today on the blog, we meet the very lovely Alexandra Knight from Fitter Body Ladies, based here in our Milton Keynes Business Centre. Alexandra is so passionate about her business that she's by far the best person to tell her story, so over to Alexandra ...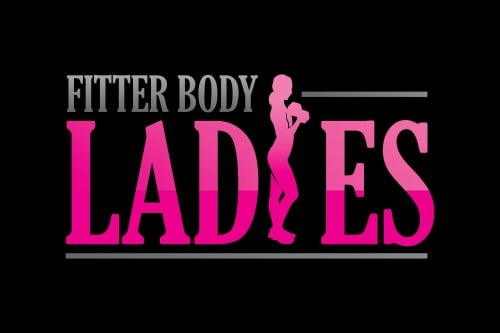 Hi there, my name is Alexandra Knight and I am a proud, very busy, working 41 year old Mum to two children Harrison and Georgina. In the aftermath of giving birth to Georgina at the age of 31 I was officially the largest I had ever been – I had put on so much more weight than when I gave birth to Harrison [why is that?]
However, unlike the first time around, I struggled to lose the weight this time. It frustrated me (in fact it really p'd me off) It knocked my confidence and self esteem. I tried all of the local weight loss clubs. I tried the gym. I tried classes. I got frustrated at how you just felt like a number in the classes and gym and nothing felt personal. None of it seemed to work. I wanted a Personal Trainer to help one to one but we just couldn't afford one at the time.
Now this got me thinking. In fact I remember constantly talking about it with my husband Ricky "I can't be the only one that feels like this" I said. "Why isn't there something that is much more personal than the gym but without the crazy costs of a Personal Trainer - like group training but with accountability, goal setting, help with nutrition etc"
Half jokingly Ricky just said to me "set one up then" (I think he said it just to test how serious I was). Now, just to set the scene here, Ricky was working 14 hour days in a Financial Services company and I was working part time as an Events Organiser. We were hardly your typical Personal Trainers, but when he said this, I then had crazy visions of not only a ladies only gym in our local area of Northampton, but hundreds of them all over the world. I have been known to be a bit of a dreamer with crazy ideas, but this was definitely one that I could see us making happen. In that instant I felt like a had found my purpose - to help myself and to help other ladies that were like me.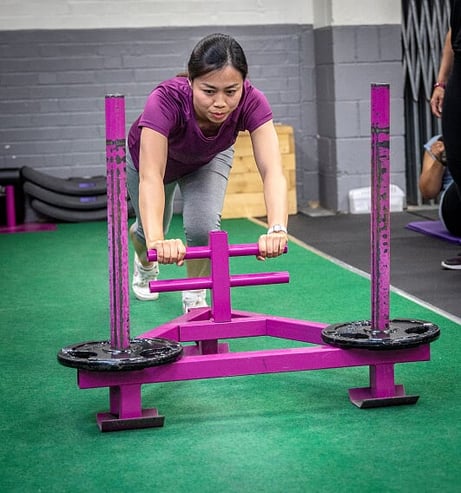 I got to work. I put a plan in place that I tested on myself first. Sure enough I lost the weight, and I become much stronger and fitter (and I managed to do this without having to go tee-total – I do like my red wine!!). Meanwhile, we decided to both get our Personal Trainer qualifications. It took a while though - we had 2 young children that were not in school yet and just didn't have the money behind us to both give up our jobs to get this going.
It wasn't until July 2012 that the business was finally launched - nearly 4 years since we had decided that this is what we wanted to do!! Ricky started to deliver the first sessions in a local park with just 5 ladies. When things got going and we could see numbers starting to grow, I then gave up my job and joined him a few months later. Nothing quite prepared us for what has happened since. It turns out there are lots of ladies that feel the same way that I did. Our lives have completely changed.
We now have a huge indoor facility with 300 ladies coming along every week in Northampton and 4 other franchises, Here in MK managed by the amazing Lucy, and also in Wellingborough, Wakefield and Basildon, with more locations planned for 2020 and beyond. My dream of facilities across the UK and even the world is coming true.
We chose workshop space to rent at the iCentre as we wanted a presence in Milton Keynes and with easy access to the Motorway for those that commute and also the amazing facilities on site - not to mention the complimentary businesses also renting small workshop space for rent near me, we found this to be a perfect location. Most importantly though, we are having a huge impact on lots of people's lives. Not just on the ladies that come along to our sessions, but the ripple effect it has on their own friends and family. It's a truly amazing feeling. The systems that we have tested over the last 7 years have been put to the test.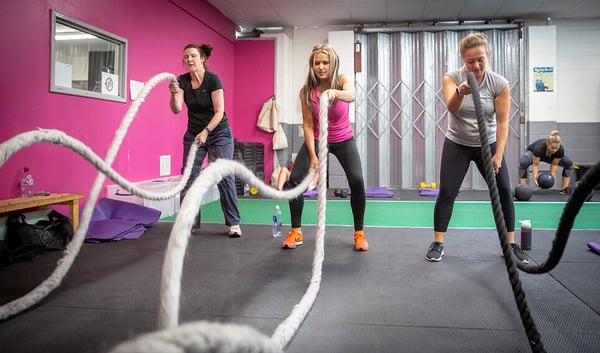 We help ladies achieve their goals, have new found confidence, become physically and mentally stronger and become the best version of themselves – losing weight and dropping dress sizes happens along the way as well!
We would love you to come and try us out. You can find out more via our website, follow us on Facebook or Instagram @fbluk email Alex at alex@fitterbodybootcamp.com or simply pop in next time you're at the iCentre.
To find out how Bucks Biz can help you with office to rent near me, commercial property for rent Bletchley or offices to rent Milton Keynes, click the button below.