Have you met Amanda, Claire and Debbie at Rebellion Fitness yet? Their studio is based at our Newport Pagnell Business Centre, so we thought we'd catch up with Amanda, owner and founder to find out all about her business, and why she decided to rent commercial space with Bucks Biz.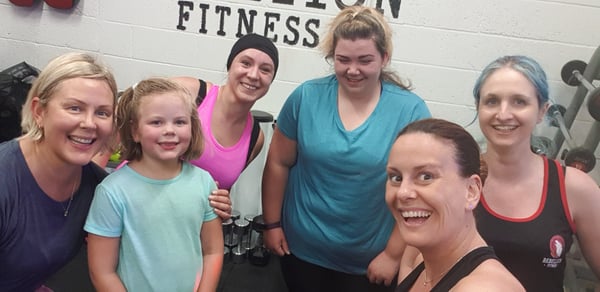 "Hi, I'm Amanda and I own Rebellion Fitness. Together with fitness instructors Claire & Debbie, we help men and women get stronger, fitter and have more energy through training in our private studio in Newport Pagnell. No egos, no judgement. Just a safe, supportive community where we're all working together to enhance our health whilst having as much fun as possible!
I qualified as a personal trainer in 2007 but didn't make the leap to full-time PT until 2012 when I set up Rebellion Fitness.
Unlike other trainers, sports and exercise don't come naturally to me. I wasn't a sporty kid and was one of those who always got picked last for the school teams. If I'm truly honest, it still doesn't come naturally to me now. There are days when I really have to force myself to work out. I like to call this phenomenon 'being normal'.
We offer small group training, one to one personal training and fitness classes for adults and children.
I came to Bucks Biz, to work out of Core Fitness but realised after a year I really wanted my own place. Unit 63 became available and it was too good an opportunity to turn down! Despite there already being fitness companies in the iCentre, we all offer something different so felt Newport Pagnell was the right place for us.
We chose Bucks Biz as everything was so easy. Everyone in the iCentre is really helpful and friendly, and having loads of parking and onsite showers made it almost perfect. Plus we're not tied into a long lease so if it does all go wrong, we're not under pressure to stay.
Plans for the future? We'll be expanding into unit 62 at the beginning of August to enable us to offer fitness classes for adults and children as well as small group training and one to one PT.
Longer-term, we'd love to have even bigger premises with more variety of kit and onsite sports massage.
We'd love to meet our neighbours, and so offer a 10% discount across all services to all Bucks Biz residents.
Please see our Facebook page for our new timetable coming soon!"
07718 247471