Have you met Salman from Gear Club Ltd yet? Read on to find out more about the company and why they chose our Bucks Biz iCentre.
Gear Club Ltd is one of the leading technological innovators in the printed sportswear industry - specialising in cycling kit that can be personalised to your team, charity or event.
Salman created Gear Club Cycling Clothing in 2008 - combining a family background in business with his passion for cycling. As a father of two living nearby, Salman chose the Bucks Biz iCentre when he wanted to expand his business into small workshop space for rent near me.
Salman says "Being based at the iCentre offices to rent Milton Keynes has been a great chance for me to have the opportunity to slow down as the hustle and bustle of London can sometimes be a lot. I moved to a nearby area, so having this establishment to be able to run my business from is very convenient for me.

Salman takes advantage of the network of businesses of all types right here at the iCentre and says "It is fantastic having so many other businesses around to be able to cooperate with as its always nice to have help on your doorstep."
So what are Salman's plans for the business in future? "To grow as a business, be able to have potential sponsorships with famous cycling and sports clubs. We are lucky to be as established as we are but there is always room for improvement!"
With small children and a growing business, life is pretty busy for Salman, but he still has time for some fun! "I am lucky enough to be able to travel the world with this job as we get to take part in many different cycling and sport exhibitions, we are also involved with many different charities - helping raise funds for people in need."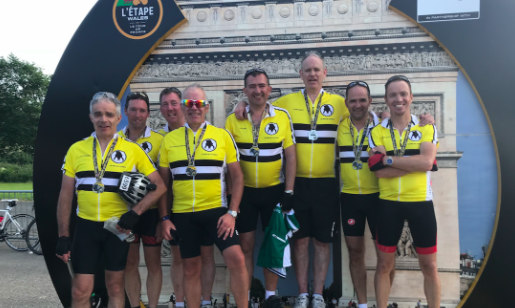 So, if you've got a cycling event, or team to sponsor, we've got all your printed clothing needs covered right here in the iCentre!
If you would like to find out if our commercial property for rent in Bletchley and Milton Keynes could help your business to grow, just click the link below.