Have you met Pippa and Alice from Jeeves & Co yet? Today being 'Christmas Card Day' we thought it a good time to introduce you! Read on to find out all about them and their bespoke stationery business based at our Bletchley Business Campus.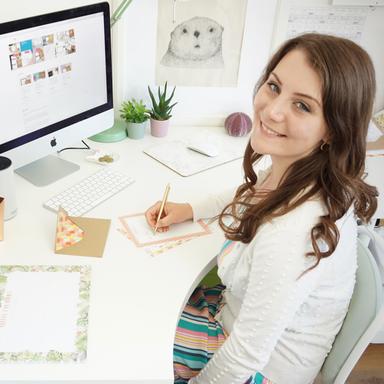 Pippa started Jeeves & Co. back in early 2017 after leaving a job in PR and graphic design. She says "After working in a commercially driven environment, I wanted to do something which might bring a little joy to my clients and customers, while challenging me to become a better designer."
Pippa's company has grown from strength to strength and earlier this year she was able to leave her home studio in favour of our industrial and commercial space to rent in Milton Keynes. This move also enabled her to take on her first employee, best friend Alice.
Alice says "I watched Pippa grow her business from nothing and have always been in awe of her confidence and courageousness with it. When Pippa asked me if I would be willing to use my skill set at Jeeves & Co I jumped at the chance, mainly as I had spent a small fortune on Pippa's products in the past, I had my fingers and toes crossed for employee discount. "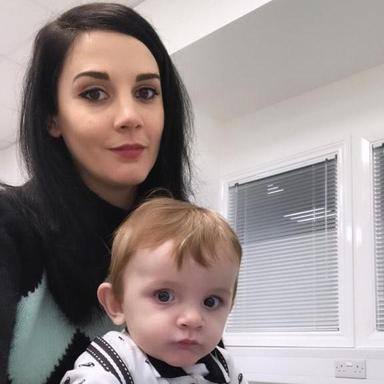 Jeeves & Co. creates beautifully fun and affordable stationery and paper-based gifts, personalised to each customer. Jeeves & Co. uses only the highest quality FSC certified materials, which means that all of their paper and card is sourced from responsibly managed forests.
You can also be confident that Jeeves & Co's packaging is completely plastic-free. Their products are protected with biodegradable corn starch nuts and sleeves and packaged in recycled and fully recyclable boxes.
For every 20 orders purchased, Jeeves & Co. donates enough to The Woodland Trust to plant a new tree. In addition, Pippa and Alice have chosen three charities to help in the lead up to Christmas:
MK Act
provides safe emergency accommodation for women and their children escaping domestic violence in Milton Keynes. To help bring a little bit of festive cheer to children living in these sad circumstances, Jeeves & Co are sending some of their favourite products to them just in time for Christmas.
Post Pals
is a small charity run solely by volunteers who are dedicated to making seriously ill children and their siblings smile by the sending of cards, letters, little gifts, support and friendship. Throughout December, Jeeves & Co will be posting some of their most popular and favourite products, notes and our personalised cards to some of these very special children.
Finally, Pippa and Alice have created a brand new Notebook, Dapper Dogs. All profits from these pawesome pads will be going straight to
HULA Animal Rescue
, a local animal shelter who rehome unwanted and lost animals. Follow this
link
to purchase your Dapper Dogs Notebook and help us give back this Christmas.
You can follow Jeeves & Co's Facebook page HERE. While you're at it, make sure you are a member of our Bucks Biz Facebook group to be kept up to date with everything happening both at Bucks Biz and here on the blog.