To round up the end of World Kindness Week, how about a good-news story mixed in with our Meet The Neighbours post? Last week, Michael Roberts from Michael Roberts Solutions Ltd, based right here in the iCentre, gave up his warm bed for a night under the stars at Stadium MK, to raise money for the homeless with the charity CEO Sleepout.
Read on to find out how much he has raised so far, how you can add to the total and oh, we'll tell you a bit about his business too!
MR Solutions Ltd
Michael Roberts founded MR-Solutions Ltd last year as a specialist Recruitment Agency, focussing on the Electronic Component Distribution Industry for Sales & Marketing professionals.
Michael explains: "The reason we've chosen to represent the Electronic Component Distribution sector is due to years of experience and the amazing people that make this industry what it is. We believe Recruitment is a fundamental part of growing any business, so choosing a recruitment partner who understands your market for me is extremely important if you're looking to get value for money."
Michael's mission is to be the no.1 choice Recruitment Partner for every Electronic Component Distributor within Sales & Marketing and he credits a part of his success so far in choosing to rent flexible and competitive office to rent Milton Keynes through Bucks Biz.
CEO Sleepout
CEO Sleepout aims to fight homelessness and poverty one city at a time. Business leaders join forces for one night, giving up the comfort of a warm bed for someone who doesn't have one. The event raises awareness and funds, the vast majority of which are put to work in the host city.
To date, CEO Sleepout has raised a phenomenal £2.2 million for charities working tirelessly to make life a little easier for those in the grip of homelessness and poverty.
CEO Sleepout is a national movement that raises awareness and funds for hard-working charities fighting homelessness and poverty in cities and towns across the UK, from Northumberland to Portsmouth, and everywhere in between.
Michael says: "Milton Keynes has become 'The homeless youth capital in the UK'. As a father, business owner and recruiter I am shocked about the statistics. I would like to make a difference and build awareness about homelessness and poverty across the UK."
Help Michael to make a difference and support him and the charity with a donation. All funds raised will go to local charities fighting homelessness. You can donate via Michael's Just Giving page.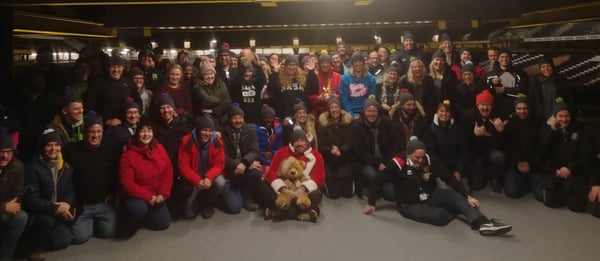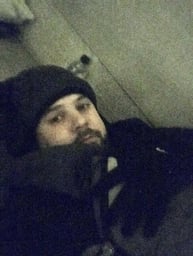 If you would like to find out more about office to rent near me, commercial property to rent Bletchley or small workshop space for rent near me, just click on the button below, to find out how Bucks Biz could help your business.