Today, 11th February, is #MakeAFriendDay. I was having a think about what to write about friendships in the workplace, which we wrote about HERE, and it got me thinking of the flip side: Bullying!
Bullying doesn't just happen in schools. Adults at any stage of life are just as likely to suffer from bullying - it just might be harder to spot, or disguised as 'performance management' or even 'office banter' - especially in naturally competitive environments. For this reason it is important to correctly identify bullying before making any accusations that could lead to negative repercussions.
Identifying bullying in the workplace…
Bullying comes in all kinds of shapes and forms, from any person or people and at any level. However, bullying is usually repetitive in nature. Whether it is the result of an isolated incident or a prolonged episode, the chances are it will be happening on a regular basis.
Examples of bullying…
Bullying in the workplace can include, amongst other things, any of the following:
Intentional embarrassment
Victimisation; exclusion or being ignored; gossip
Derogatory language; insults; rudeness
Being overworked/exploited
Threatening behaviour; sexual harassment
Gratuitous personal or professional criticism
Unjust prevention of any professional development
This is not just face-to-face either. Bullying can occur via text, phone, email and social media.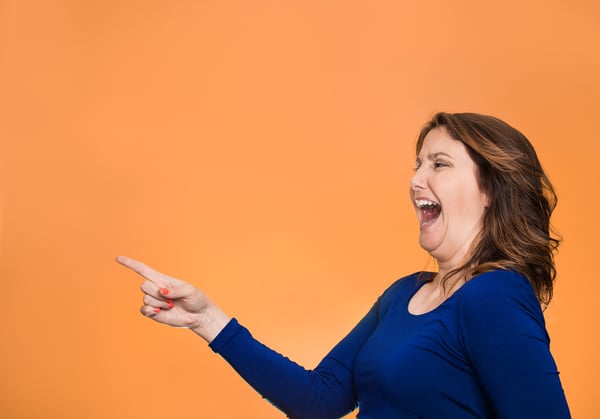 What to do…
While there is no easy solution, there are always steps that can be taken to address the situation; all of which involve talking to people.
Depending on the circumstances, a good place to start can be to talk to the perpetrator(s). It may be that they are unaware of how they are making you feel and just needed to be called out on their behaviour. If you are not comfortable with doing this alone, ask a colleague to come with you and act as a mediator. Resolving things informally is usually a better option when possible.
The next option is to approach your line manager or HR department, or someone in a position of authority whom you feel you can confide in. Explain the situation to them, and how it is affecting you. Just voicing your concerns can be a great relief and will at the very least take away the sense of isolation that so often occurs as a result of bullying. They should also be able to advise you on the process of making any formal complaint.
If there is no one within your company who will listen then you can choose to take things further. Organisations such as the Advisory Conciliation and Arbitration Service (ACAS), or the Cizitens Advice Bureau offer free and impartial advice as well as the opportunity to file a formal complaint externally. It is worth noting however that such avenues are best left as a last resort and can end up making the situation worse when taken unnecessarily.
In all instances you should do your best to remain calm and professional and not antagonise the bullying in any way. Letting someone get to you can easily make things worse and your retaliation could be used against you further down the line.
Once you feel you have done everything you can to address the bullying, set yourself a timeframe for the situation to improve. If things haven't changed by the time this lapses, it might be time to escalate your complaint. Being unhappy at work can affect your self-confidence, your ability to do your job well and can even spill over into your private life. People thrive in environments where they are happy and feel appreciated. You owe it to yourself to make sure your working environment is safe and pleasant.