Are you using Google My Business? Do you know what it is and how it can benefit you and your business? As more and more of us are realising the benefits of an online presence in a new COVID world, we look at how this FREE tool can help you to interact with your customers.
Google says "Google My Business is a free and easy-to-use tool for businesses and organizations to manage their online presence across Google, including Search and Maps. If you verify and edit your business information, you can both help customers find your business and tell them your story."
Google data claims that businesses that verify their information with Google My Business are twice as likely to considered reputable by consumers. Businesses that add photos to their profiles receive 42% more requests for directions and 35% more clicks through to their websites.
Setting up your business on Google My Business (GMB) couldn't be easier - go to google.com/business or download the app on iPhone and Android.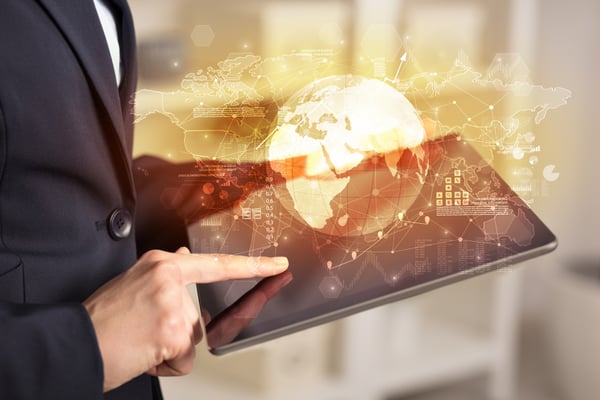 Why do I need a Google My Business listing anyway?
The UK Domain website gives these compelling reasons:
Prominence in search results
A listing can help your business to stand out in search results, and can help people to find your business, whether it's online or offline. Google picks out the three best GMB listings to show up first on local searches. If you have spent time making your listing attractive and useful, you could be in that top 3!
Google stats show that 46% of all searches are local and the 'top 3' results appear in 93% of all searches. 60% of mobile users are likely to click on the top two or three listings they see, so a GMB listing is key to improving your chances of being clicked.
Your competitors may be on it ... or not
This could work either way. If your competitors are on GMB, you need to be on there too - else you'll be hidden beneath the 'top 3' which include your competitor. If your competitors aren't on there, great, let's take the opportunity for advantage! Your mobile and local search results will stand out more and searchers, even if they are searching for the competition, will find you first.
Reinforce your search presence
Web users are used to seeing these listings, and having one will lend credibility to your business. GMB profiles look professional and provide key information easily - including links to maps and directions. Even if you don't have a physical store presence, GMB listings that include attractive photography, good review scores and lots of up to date information will help you to dominate the search results page.
The most compelling reason? It's FREE! With just a little time and effort, you can really improve your online presence. For more information, The UK Domain have a useful guide to improving your SEO HERE and a Google My Business cheat sheet HERE
Bucks Biz provides office space for rent in Milton Keynes, with units available for all sectors, to suit a wide range of requirements. From small one-person offices to warehousing or offices with socially-distanced space for 100 people - we have the perfect base for your business.
We are more than just space to rent too. We are a community of businesses all eager to help each other. Throughout the pandemic, we have supported our residents to secure funding where it has been available and in adhering to social distancing and safe working practices, throughout our centres.
Why not visit us and see for yourself?