How Google Analytics helps retail businesses
Last month, Rachel Allen from 13Ten Marketing gave us some good ideas on how Google Analytics can help all businesses, and today she's building on that excellent advice, to tell us how retail businesses can go even further with Google's information tool.
Rachel told us "Google Analytics is a brilliant tool to help inform your marketing. Like it or not, Google has the ability to track everything you do on the web and whether you're ok with that, or think it's a bit creepy, it does mean that your user experience is customised to your online behaviour and preferences. It's the equivalent of having a 'no junk mail' sign on your door."
Many retail businesses can make better use of Google Analytics, so we've blogged about a few actions you can take today to make your retail marketing strategies more effective.
Firstly, you need to make sure you have enabled the eCommerce function in Google Analytics. This will help you to see your revenue, transactions, conversion rates and average orders – all so incredibly valuable. To find this in your Google Analytics account, head to the cog in the bottom left screen, choose eCommerce settings in the third column and simply switch it on.
Secondly, look at metrics by channel. This area will help you to see where you're getting your best source of revenue or best conversion rate, which will help you to see where you should be spending your marketing efforts. For example, email marketing might outperform the third party directory you've been signing up to for years, so you might want to consider the ROI on that? Plus, you can see which social channel performs best, so you might want to consider reducing your efforts on one of the platforms if it isn't delivering for you.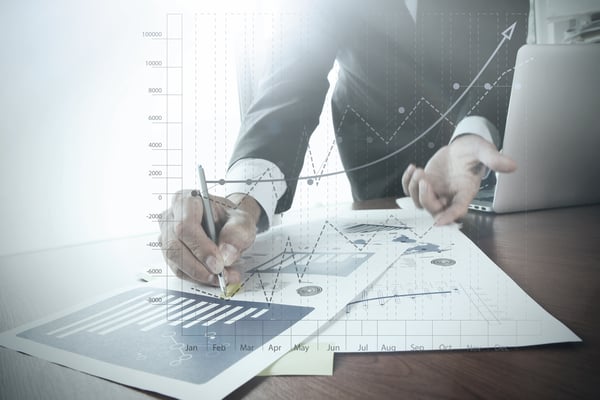 Finally, make sure you log in to your analytics regularly – set a monthly calendar appointment in your diary and commit to this time. Before you do any advertising, it's important to look at your analytics because it will help you to think about your strategy. Google Analytics will tell you when your audience visit your site; this could be helpful to know when to run your social media advertising for example.
Your data can help you to set goals and targets, so if you've got a revenue target for online sales, why not set this up as a goal and set an alert up so that you get notified that you've completed it?
If this blog has been useful, we'd recommend you visit The Website School – a FREE Facebook Group set up by digital marketing expert Loren Nally. The group is full of useful information for small businesses who want to improve their marketing – head over to the group and download the FREE Google Analytics Cheat Sheet too.
Bucks Biz provides office space for rent in Milton Keynes, with units available for all sectors, to suit a wide range of requirements. From small one-person offices to warehousing or offices with socially-distanced space for 100 people - we have the perfect base for your business.
We are more than just space to rent too. We are a community of businesses all eager to help each other. Throughout the pandemic, we have supported our residents to secure funding where it has been available and in adhering to social distancing and safe working practices, throughout our centres.
Why not visit us and see for yourself?