Following last week's focus on Bucks Biz member VenueTour 360, who are based in our Milton Keynes Business Centre, we thought we'd dig deeper in to the reasons video content is good for your business. Posting video content on your company's social media pages and blog page has many benefits. It provides customers with a simple way of absorbing guidance or advice that's simple and easy to understand.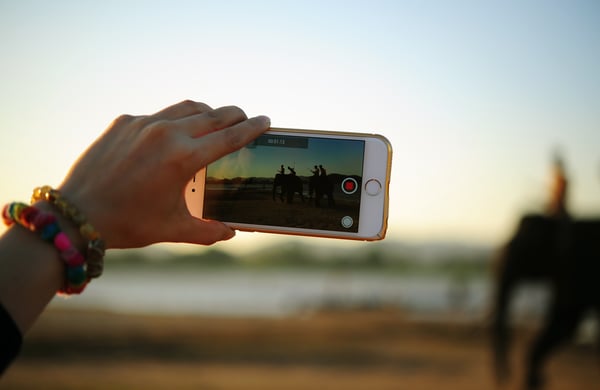 What are the key benefits to posting video content?
1. It builds trust
Video content quickly creates a discussion between you and your customer. You're showing your personality, putting a face to your brand and building your customers' confidence that you know what you're talking about.
2. It's engaging
Unlike blog posts, which some customers may not have the time or energy to read, video content is a great way of engaging customers and getting your point across. They can watch it on the go, while eating their lunch or even have your video on in the background while working.
3. Increases time-on-site ratings
Research shows that you're 53 times more likely to show up on the first page of Google search results if you have a video embedded in your website. If you post an interesting, useful video on your blog page, a customer will happily sit there and watch it. This means they've got your website open for several minutes, therefore improving your engagement and time-on-site analytics on your website. This then tells Google that you've got good search-engine content, therefore boosting your website up the search rankings.
4. Smart phone users like video
A 2017 survey shows that 90% of consumers watch video on their mobile phones. Therefore, posting an engaging video, whether it be on Facebook, Twitter or Instagram, will make them stop scrolling for a few seconds to see if they want to watch.
Fascinating stats
Some recent research from 'do it yourself video–making platform' Biteable has highlighted a lot of great statistics that show just how important video content is. I've summarised their research into short points below for you:
Videos on social media get 1200% more shares than text or image content combined. This means more people see your company name, company Facebook Page and generally interact with your video.

500 million people watch Facebook videos every day, totalling more than 100 million hours of video watched.

45% of people watch an hour or more of video on Facebook or YouTube every day.

Video marketing gets 66% more qualified leads per year.

85% of Facebook videos are viewed without sound (so make sure you add captions!)

When Biteable posted a video add and a static image ad, the video version was seen by around 25% more people.

And achieved

480% more clicks for the video!
I think you'll agree that these positive stats highlight just how important video content is for your business!