We love to introduce you to your neighbours here at Bucks Biz and this week, we talked with Steve Keen of VenueTour 360, to find out a little about his young start-up business.
Steve has been an MK resident for 20 years, working in business management and sales. Six months ago, Steve spotted a gap in the market for affordable virtual tours for start-up businesses, and VenueTour 360 was born. Steve eplains: "Around six months ago I discovered the new concept of virtual tours and proceeded to put all my attention in to leaning and sourcing equipment and suppliers, preparing to offer this cutting edge technology at an affordable price to any and all business owners who really want to stay ahead of their competition and embrace the future of online business."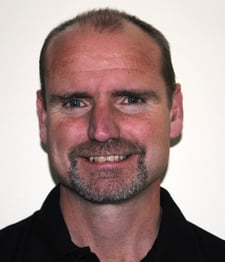 Steve has a unique advantage in his new business due to his sales background - he knows exactly how to produce, use, implement and leverage his product to maximize and increase customer engagement and spend. Steve explains that he will not only produce and amazing virtual tour for his customers, but will also advise the best forms of use to maximize its impact. These tours are even hosted off your website so have no impact on its performance - win win all round!
Steve is currently a one-man-band, but hopes to expand in the future. Because of this, flexibility of commercial space was important to him when looking to rent in Milton Keynes. Steve explains: "I had previously looked around at various other local industrial options, however as soon as I had a look around the iCentre with its great facilities, a private office (for a similar cost to a shared one at other locations) and great location, I was in no doubt that this was the place to base myself. It is also scale-able so if as I hope, my business grows, I can more to larger office space as required without leaving the building. I love the fact that there are so many diverse and vibrant companies onsite too. Hopefully there will be lots of opportunities for collaborations, without even leaving the building!"
On that note, Steve is looking to quickly expand his portfolio of local business tours, so during July and August is offering a massive 50% discount for iCentre/Buck Biz members. Steve will be delighted to speak to anyone and everyone and says "Rest assured if I don't sincerely believe our services will not increase your business turnover, I will say so."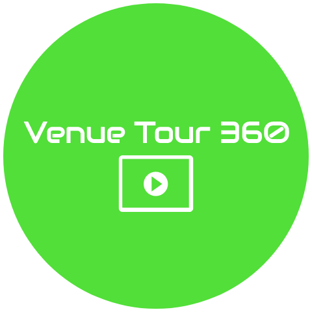 You can contact Steve through his website, Facebook and Linkedin or call him on: 01908 382622
You can also take a look at his sample tour and promotional video.
In Steve's spare time he can be found every weekend indulging his passion for music and "having a mid life crisis" (his words!) by playing in his ska tribute band, Hope & Glory
Are you a Bucks Biz Business that would like to feature in our 'Meet The Neighbours' posts? Drop us a line at anwyn@13tenmarketing.co.uk telling us a bit about you and your business and we'll do the rest.