Following yesterday's blog on how you can protect your business against potential Equal Pay claims, today we are discussing the Gender Pay Gap and what we can all do to close it that bit further.

Yesterday we discussed the requirement for men and women doing roughly the same job in the same company to be paid equally, as a requirement of the Equality Act of 2010. Today, we are discussing the related, but separate topic of the Gender Pay Gap, which is the average difference in hourly wages for men and women.

Since the Equality Act of 2017, companies with more than 250 employees have been legally obliged to report Gender Gap figures by the end of the financial year. The deadline for this is 4th April for private companies and if yours qualifies, you can find out what you need to do on the government's website.

Last year's data revealed that 78% of the biggest companies in Britain reported a gap in favour of men.

You can search the data (by company name), or alternatively, submit your own data here.

Sam Smethers, CEO of the leading gender equality campaigning party, Fawcett Society, released the following statement in April 2019:

"One year on [from the first report], it is disappointing, but not surprising, that there are so many employers in the UK with large pay gaps and that these pay gaps aren't being closed. The regulations are not tough enough. It's time for action plans not excuses.

Employers need to set out a five year strategy for how they will close their gender pay gaps, monitoring progress and results. Government needs to require employers to publish action plans that we can hold them accountable to, with meaningful sanctions in place for those who do not comply."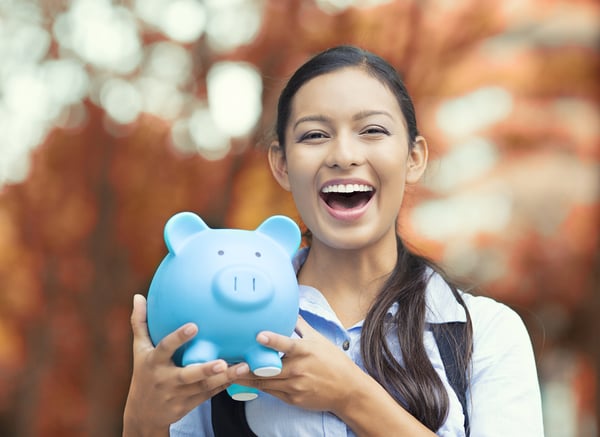 What can employers do to help bridge the gap?
While laws have been put in place to try and address the equality issue, the reality is that a higher proportion of women take time out or a career break to have children and raise a family.
There are a huge number of mothers who would like to return to the workplace, but are struggling to do so due to financial constraints. If you're not lucky enough to have grandparents on standby, paying for childcare can be a huge expense – and there are many women out there for whom returning to work isn't a viable option. We've found this to have a far bigger bearing on pay inequalities than any overt gender pay differences.
In order to tap into this huge talent pool, an increasing number of employers are offering flexible working options where possible, allowing mothers to balance a working life with their childcare responsibilities.
5 ways employers can help close the Gender Pay Gap:
Encourage

shared parental leave

(SPL), so women and men have equal access to opportunities as working parents
Offer childcare vouchers, to lessen the costs of getting support while at work
Introduce more generous leave for fathers that they can afford to take
Make every job flexible by default, unless there is a strong business case not to do so
Deal with any outstanding pay discrimination that employees may find
Working towards a fairer, more equal workforce
Whether you have experienced the gender discrimination first hand or not, raising awareness of equality issues is a positive step towards reducing any gaps in the workplace. The primary concern of any employer should be to get the most talented people to the top, irrespective of gender, age, race or sexuality or otherwise.
To find out how our office to rent near me, commercial property for rent Bletchley and offices to rent Milton Keynes could be just the right move for your business, click the link below.