Are you a keen cyclist, or looking for an excuse to dust off the old bike? There's still time to take part in this fun bike ride, fundraising for a local charity.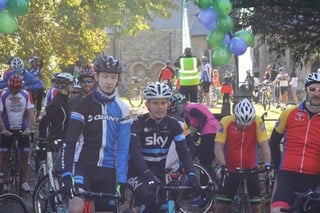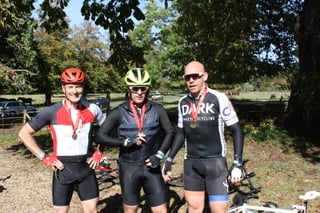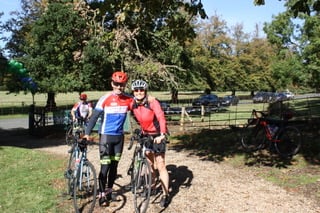 Le Tour de Tyringham came about in 2017 when 3 residents of Tyringham decided to lend a hand to the community in raising funds to help with the upkeep of St Peters Church, Tyringham. The church is the only community space for the village yet was at risk of closure. So, the three keen cyclists decided to do a one off cycle event to raise funds for the Tyringham church charity fund.
The first year was so successful that the group decided to make it an annual event and now it's in its third year and building amazing momentum! Regular club cyclists and recreational cyclists alike take part from across Northants, Bucks, & Bedfordshire doing either the 25 mile or 50 mile courses; starting & finishing at St Peters Church, Tyringham and covering the beautiful countryside in the area. The whole community gets involved helping with marshalling & manning refreshment stops along the route, photography, registration of participants, baking cakes, & handing out finishers medals.
The event is supported by Bucks Biz tenant; PC Physic. Paul told us "We are one of the sponsors of Le Tour De Tyringham as we like to support local charity events. We are offering a discounted rate as a one off for people entering the race.
Last year the event raised almost £3500 and this year the team are aiming for £4500! Organiser Hannah Horler says "We would love to see as many cyclists sign up to the event as possible"
More information about participating can be found via
www.Eventbrite.com
(search for Le Tour de Tyringham) or
here.
"SPECIAL OFFER!!!!"
As a sponsor of #letourdetyringham PC Physiotherapy, Acupuncture and Sports Injury Clinics are offering an 'exclusive ONE hour for the price of 30 minutes' massage at any of their clinics.
This is EXCLUSIVE to people who sign up to take part in either the 25 or 50 mile route and can be used prior to or up to 3 weeks after the event (offer ends 2nd Nov 2019 - one offer per person)
To book use the online system at
http://www.miltonkeynesphysio.co.uk/book-online.html
and quote "LTDT2019"
Once your registration has been verified, you'll be able to receive this offer
If you are looking for office to rent near me or workshop space to rent, just click the button below and someone from our Milton Keynes Business Centre will be in touch. Don't forget we also have commercial property for rent Bletchley.