Have you met Lyndsey from Lush Aesthetics yet? Lyndsey is new to our commercial property for rent Bletchley and is ready to help everyone to look their best, now that COVID restrictions have eased for her industry.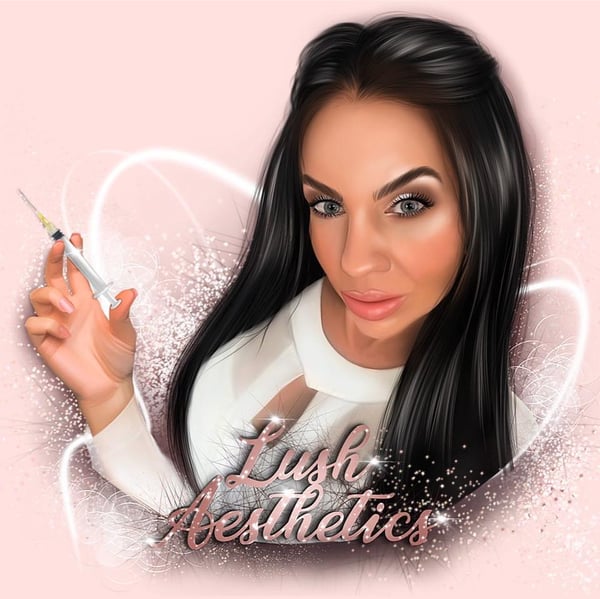 Offering fillers, dermaplaning, botox and semi-permanent makeup, Lush will have you looking and feeling amazing in no time. We spoke to Lyndsey, the owner of Lush Aesthetics. who told us "Myself and my team offer a wide range of aesthetics treatments, and are all qualified to the highest standards . Our vision is to enhance our clients' natural beauty whilst boosting their confidence. Nothing makes us happier than empowering women."
When we asked Lyndsey why she chose to rent commercial space at our small workshop space to rent near me Milton Keynes, she said "I chose Bucks Biz due to the convenient location, site security and the community spirit between all traders."
To get their business up and running, Lush are offering a series of offers. Lush's resident hairdresser Frankie told us "On the 26th September we will be doing a promotional hair extensions launch at the clinic, giving you a massive £50 voucher towards your first hair appointment. Bring a friend with you and receive 10% off your first maintenance appointment too! We will be offering this promotion on the 26th September ONLY, so don't miss it!
So what are you waiting for? You can contact Lush Aesthetics on 07946 207737, by emailing lushie82@gmail.com or visiting their Facebook page.
Bucks Biz provides office space for rent in Milton Keynes, with units available for all sectors, to suit a wide range of requirements. From small one-person offices to warehousing or offices with socially-distanced space for 100 people - we have the perfect base for your business.
We are more than just space to rent too. We are a community of businesses all eager to help each other. Throughout the pandemic, we have supported our residents to secure funding where it has been available and in adhering to social distancing and safe working practices, throughout our centres.
Why not visit us and see for yourself?