On #National Doodle Day today, we are looking at the health and wellness benefits to be had from doodling. Read on to find out why getting a pencil and paper out could be good for you, and some top tips from us.
There are amazing health and wellness benefits to be had from drawing and colouring - there's a whole adult colouring industry that has developed over the past few years that attests to the mindfulness benefits, but how else could we be benefitting from a quick doodle while we're on a zoom call?
1. Improved Creativity
It sound obvious that by practising drawing we will flex our creative muscles, but the benefits could spill over into other areas of our life too. By developing the right side of the brain, we can be more prepared for understanding complex ideas and explaining them to others, problem solving and brainstorming, for example.
2. Improved Memory
The health benefits of painting and drawing are often enjoyed by those who experience illnesses such as Alzheimer's disease, so it stands to reason that it could help us with our memory too.
3. Improved Communication Skills
As doodling and sketching improves flow of thought, our ability to communicate with other people effectively is increased - so maybe it's worth getting your sketch pad out during a sales call after all.
4. Stress Relief
As the boon in meditation colouring books indicates, drawing and colouring provides stress relief. By focussing on the doodle/picture, you are allowing your mind a break from stressful thoughts and the moment's respite may well allow you to see a situation differently, or come up with a creative answer you hadn't thought of before.
5. Improves Coordination
By drawing, we are improving hand-eye coordination and motor skills, which will improve coordination overall, so might even help create improvements in other activities.
Not sure how to start? The great thing about doodling and sketching is that in it's most basic form, no special resources are needed. you can start off with a quick sketch on the back of your phone bill with your biro! Here are some quick ideas for things to have a go at drawing:
Freeform drawing (otherwise known as scribble) - just create loose lines without stopping - fill in the whole page, and then you can go back and shade in any meaningful shapes that stand out.
3D patterns - draw a series of dots in the centre of your paper (in no particular order) and connect them in a way that forms shapes. Shade the sides of the resulting shapes in medium and dark tones to create a 3D effect.
Abstract shapes - Like freeform drawing, create flowing, curved lines, with some straight lines in the mox. Then colour in various spaces in between the lines you created.
Zentangle - abstract, creative drawings made by sketching patterns at random. The fun in this meditative form of drawing is in the process itself, not the act of finishing, so just get lost in the act of sketching and don't worry about what you'll end up with.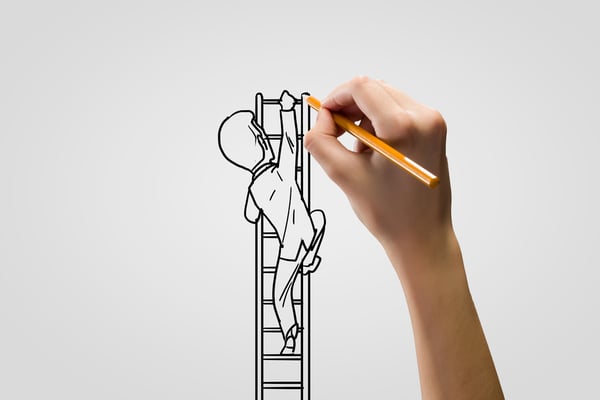 What will you draw today for #NationalDoodleDay? We'd love to see a picture of your creation!
Bucks Biz provides office space for rent in Milton Keynes, with units available for all sectors, to suit a wide range of requirements. From small one-person offices to warehousing or offices with socially-distanced space for 100 people - we have the perfect base for your business.
We are more than just space to rent too. We are a community of businesses all eager to help each other. Throughout the pandemic, we have supported our residents to secure funding where it has been available and in adhering to social distancing and safe working practices, throughout our centres.
Why not visit us and see for yourself?